Latest from cyclone fani news
Cyclone Fani, one of the strongest storms to batter the Indian subcontinent in decades, uprooted trees and triggered rains as it entered West Bengal post midnight on Saturday, hours after making landfall and causing havoc in Odisha on Friday. No loss of life or any injury has been reported so far.Also Read | Cyclone Fani moves into Bengal; no major damage reported yetAccording to the Meteorological department, the extremely severe cyclonic storm relatively weakened after entering coastal Odisha and transformed into "very severe" as it approached Bengal.Follow updates here: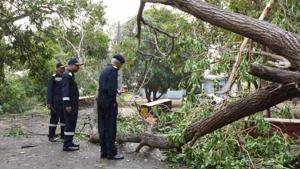 Updated on May 04, 2019 11:47 PM IST
Cyclone Fani, which crossed Odisha coast close to Puri between 8am and 10am with a maximum wind speed of around 175 Kmph, caused huge damage in Bhubaneswar, Cuttack, Puri, and Khordha districts in the state.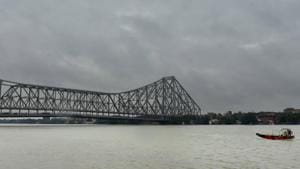 Updated on May 04, 2019 09:08 AM IST
Hindustan Times, Kolkata/Digha |
By
HT Correspondents
Cyclone Fani, one of the biggest storms to come off the Indian Ocean in recent years, made landfall in Odisha's Puri earlier on Friday and two people were reported to have been killed as it barrelled into the state.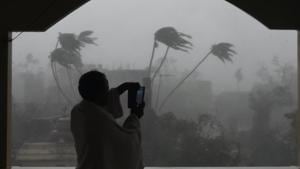 Updated on May 09, 2020 08:54 PM IST
As the 'extremely severe' storm made landfall at Puri and brought heavy rain and gusty winds to Andhra Pradesh, West Bengal and Jharkhand, top leaders were forced to cancel or reschedule rallies in these states.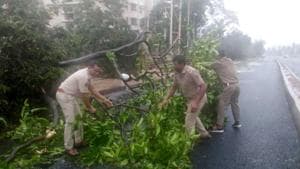 Updated on May 03, 2019 03:00 PM IST
Hindustan Times, New Delhi |
By
HT Correspondent
A senior Odisha government official said two people were killed as Cyclone Fani slammed into the state earlier in the day with winds gusting at speeds of up to 200 kilometres per hour..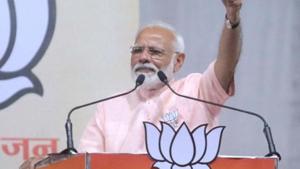 Updated on May 03, 2019 02:01 PM IST
Hindustan Times, New Delhi |
By
HT Correspondent