Latest from deputy chairman
The Rajya Sabha owns about 25 cars, but most of them are either old or have frequent servicing issues, requiring their replacement.

Updated on Feb 22, 2020 12:30 AM IST
In a swift rebuttal, the Sri Lankan government clarified that Jayasuriya did not say anything and had merely listened to his Pakistani counterpart without expressing any such views on the issue.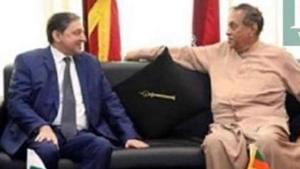 Updated on Sep 20, 2019 11:12 PM IST
Hindustan Times, New Delhi |
By
HT Correspondent
The post was held by Congress's Manikrao Thakre, who retired from the upper house three months ago

Published on Dec 03, 2018 12:15 AM IST
Harivansh, a Janata Dal (United) Rajya Sabha member, was elected deputy chairman of the Upper House on Friday. He spoke to Hindustan Times

Published on Aug 14, 2018 07:03 AM IST
Hindustan Times, New Delhi |
By
Kumar Uttam and Prashant Jha
In a boost to the BJP-led National Democratic Alliance(NDA), its candidate Harivansh, the 62-year-old first-time MP from the Nitish Kumar-led party, got 125 votes as against 105 polled by Hariprasad, who was the opposition nominee.

Published on Aug 09, 2018 10:46 PM IST