Noida Supertech Twin Tower demolition: Noida Authority CEO Ritu Maheshwari said the cleaning process has begun at the demolition site, with only some debris reaching the road. Visuals also showed smoke guns spraying water droplets to clear the dust in the area.

Updated on Aug 28, 2022 03:46 PM IST
Monsoons, dust storms and high humidity bring skin concerns, especially for those with oily or combination skin. As a result, when it comes to taking care of your skin during the monsoons, you must step up your skincare game. Here are some tips by beauty experts


Updated on Jun 05, 2022 11:48 AM IST
Dust, which blew in from Rajasthan, led to the levels of PM10 shooting up around five times the safe limit of 100 micrograms per cubic metre in several parts of the Capital on Tuesday.

Published on May 04, 2022 01:41 AM IST
Kuldeep Srivastava, head of IMD's regional weather forecasting centre, said the showers were prompted by the combined impact of cyclonic storm Yaas in eastern India and a fresh western disturbance that is causing cloudy skies across northern India.


Updated on May 31, 2021 06:37 AM IST
The incident took place in Karachi, which has been under the influence of cyclonic storm Tauktae.

Published on May 19, 2021 07:05 AM IST
The third person affected in the mishap was a man cycling on the road. According to the police, his injuries were minor in comparison to those sustained by the mother and daughter.


Updated on Apr 17, 2021 05:22 AM IST
Wednesday's storm struck at a time when the authorities were still trying to repair damage to the monuments caused by a similar weather phenomenon on April 11.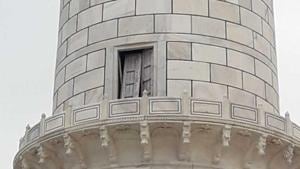 Updated on May 04, 2018 09:19 PM IST