Latest from family planning
The article is authored by Ashutosh Kaushik, CEO, Foundation for Reproductive Health Services (FRHS), India.


Updated on Jul 11, 2022 09:31 AM IST
Lowering testosterone levels normally leads to unpleasant side effects but a new study has come up with two male contraceptive pills that effectively lower testosterone and sperm count without causing unacceptable side effects

Updated on Jun 12, 2022 09:11 AM IST
ANI | | Posted by Zarafshan Shiraz
, Washington [us]
They were also 43.5% per cent less likely to have become pregnant again within 24 months as compared with the control group. The results suggest that family planning can improve women's long term reproductive health outcomes, including healthy spacing between pregnancies.

Published on May 25, 2022 10:15 AM IST
The article has been authored by Dr Ratnabali Chakravorty, Obstetrician and Gynaecologist; Director, MAGS IVF and Infertility Centre, chairperson, National Advocacy Committee, Indian Menopause Society.

Updated on Oct 19, 2021 02:54 PM IST
Bissar of Haryana village become a curiosity show of sorts after she was featured in a Hindi media. Headlines didn't end her family's hardscrabble life.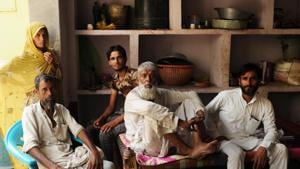 Updated on Jun 14, 2018 03:42 PM IST