The latest notice comes a month after the government asked the firm to pay ₹178 crore as misuse charges.

Published on Apr 13, 2022 05:10 AM IST
On Friday, solicitor general Tushar Mehta mentioned the matter before Chief Justice of India NV Ramana and sought its urgent listing.

Published on Mar 26, 2022 04:23 AM IST
On March 4, senior government officials living in 11 flats leased to the central government were asked to immediately vacate their homes by court officials, accompanied by the staff of Sir Sobha Singh and Sons, pursuant to a Delhi high court order.

Updated on Mar 16, 2022 05:24 AM IST
Staff of Sir Sobha Singh and Sons Private Limited, the firm that manages the estates, asked residents of 13 central government-allotted flats to vacate their homes, citing a Delhi high court order issued in January 2020.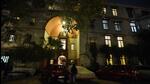 Published on Mar 05, 2022 01:50 AM IST
Traders' associations said that though they have adopted different measures to control crowding and ensure social distancing, more cooperation was needed from shoppers, especially youngsters, who are "often spotted without masks".

Updated on Jun 19, 2021 04:59 AM IST