The latest notice comes a month after the government asked the firm to pay ₹178 crore as misuse charges.

Published on Apr 13, 2022 05:10 AM IST
On Friday, solicitor general Tushar Mehta mentioned the matter before Chief Justice of India NV Ramana and sought its urgent listing.

Published on Mar 26, 2022 04:23 AM IST
On March 4, senior government officials living in 11 flats leased to the central government were asked to immediately vacate their homes by court officials, accompanied by the staff of Sir Sobha Singh and Sons, pursuant to a Delhi high court order.

Updated on Mar 16, 2022 05:24 AM IST
Staff of Sir Sobha Singh and Sons Private Limited, the firm that manages the estates, asked residents of 13 central government-allotted flats to vacate their homes, citing a Delhi high court order issued in January 2020.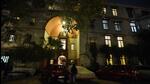 Published on Mar 05, 2022 01:50 AM IST
Traders' associations said that though they have adopted different measures to control crowding and ensure social distancing, more cooperation was needed from shoppers, especially youngsters, who are "often spotted without masks".

Updated on Jun 19, 2021 04:59 AM IST
"I am persuaded by the reasons given by the trial court which is a valid ground for me not to grant any interim protection now," Justice Subramonium Prasad said.

Updated on May 14, 2021 03:21 PM IST
hindustantimes.com
| Reported by Richa Banka | Written by Srivatsan K C
, Hindustan Times, New Delhi
Navneet Kalra filed a pre-arrest bail after the seizure of 524 oxygen concentrators from three of his restaurants. Investigators said that they have evidence which shows the concentrators were bought for ₹14,000-15,000 and sold at ₹70,000-75,000. The order will be pronounced on Thursday.

Published on May 12, 2021 05:56 PM IST
The matter, which was to be taken up on Monday, was pushed back by a day because the police said they did not get a copy of the bail application.

Published on May 12, 2021 03:58 AM IST
The Delhi Police said a day ago that they have got a lookout circular (LoC) issued against Navneet Kalra, owner of Khan Chacha, Town Hall, and Nege & Ju restaurants in Khan Market and Lodhi Colony, from where 137 oxygen concentrators were seized following raids last week.

Published on May 11, 2021 10:56 AM IST
Navneet Kalra has been on the run since the recoveries of the concentrators between Wednesday and Friday, according to investigators.

Updated on May 11, 2021 01:54 AM IST
The two restaurants, namely Khan Chacha and Town Hall, are owned by businessman Navneet Kalra, who is allegedly on the run. Kalra is accused of the alleged black marketing of oxygen concentrators in the national capital, Delhi, amid the deadly Covid-19 outbreak.

Published on May 10, 2021 11:44 AM IST
According to Delhi Police, these restaurants are owned by Navneet Kalra, a businessman who also owns Dayal Opticals.

Published on May 08, 2021 03:16 AM IST
Sanjeev Mehra, president of Khan Market Traders association, said all shops operated as usual in the upscale market.

Published on Feb 07, 2021 12:05 AM IST