Latest from paris agreement
The list is actually a wishlist of areas where India would like to attract investments with the carbon credits generated from offsetting of carbon emissions through these technologies then shared with the investing country/company under the market mechanism.

Published on Feb 18, 2023 12:55 AM IST
The article has been authored by Ashwajit Singh, founder & managing director, IPE Global


Published on Aug 04, 2022 11:07 AM IST
Mehdi Hussain, assistant professor, department of political science, Kirori Mal College and doctoral research scholar, School of International Studies, Jawaharlal Nehru University

Published on Apr 26, 2022 12:23 PM IST
The deal marks a rare moment of cooperation between the world superpowers who have been locked in geopolitical rivalry.

Published on Nov 11, 2021 01:46 AM IST
More than 195 countries had evolved and adopted the Paris rulebook – a set of guidelines for implementing the 2015 Paris Agreement at COP 24 in Katowice, Poland in 2018.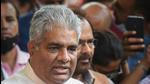 Updated on Oct 03, 2021 12:54 AM IST
Turkey, the only G-20 country that's not yet ratified the Paris Agreement, is preparing to seek parliamentary approval for the accord next month, president Recep Tayyip Erdogan said on Tuesday.


Published on Sep 22, 2021 12:37 PM IST
We will achieve our 40% target there is no question about it, said Ajay Mathur, director general of International Solar Allianc, in conversation with HT's Jayashree Nandi

Updated on Aug 27, 2021 10:12 AM IST
, Hindustan Times, New Delhi
Jayashree Nandi
The US and China support the Paris Agreement's aim to limit the increase in the global average temperature to below 2 degrees Celcius and to try to restrict it to 1.5 degrees Celcius, according to the statement.


Published on Apr 18, 2021 07:05 AM IST
The UN Chief stated that now is the time the global coalition committed to net-zero emissions by 2050 is growing, across governments, businesses, investors, cities, regions and civil society.


Published on Feb 27, 2021 07:53 PM IST
John Kerry asserted that all 17 major emitting countries including India need to step up and begin lowering emissions.

Published on Feb 20, 2021 10:33 AM IST