Latest from parliamentary panel
On November 1, 2021, the chief of the parliamentary panel on information technology, Shashi Tharoor, tweeted that he had sought Lok Sabha Speaker Om Birla's approval for Zhang's deposition.

Updated on Jun 07, 2022 05:05 AM IST
The parliamentary panel headed by senior Congress leader Jairam Ramesh submitted a 254-page report on Thursday after reviewing the Wildlife Protection (Amendment) Bill 2021.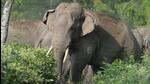 Updated on Apr 22, 2022 02:33 AM IST
By
Jayashree Nandi
, New Delhi
The report is set to be tabled in the winter session of the Parliament, which starts November 29.

Updated on Nov 21, 2021 02:44 AM IST
By
Deeksha Bhardwaj
, Hindustan Times, New Delhi
The Parliamentary standing committee on Information Technology, headed by Congress leader Shashi Tharoor, had called Twitter officials amid the company's standoff with the government over new IT rules.

Published on Jun 28, 2021 09:59 AM IST
The panel's meeting with Twitter came in the backdrop of the Uttar Pradesh Police summoning Twitter India's managing director over the amplification of a video that the police claim was manipulated to portray the attack on an elderly Muslim man as a hate crime.

Updated on Jun 18, 2021 11:50 PM IST
By
Deeksha Bhardwaj
, New Delhi