According to one police officer, the blast was because of gunpowder confiscated from a hostel in Patna University.

The front court of Hazarimal Dharmshala, once an open garden, now houses a multi-level commercial complex which came up about two decades back.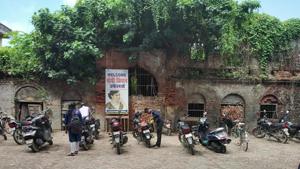 Hindustan Times, Bettiah |
By
Sandeep Bhaskar
The main sump house of NBCC and the 38 sump houses in the Patna municipal area were not in a position take the sudden load of severe water logging.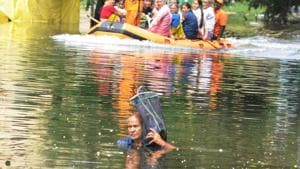 Hindustan Times, Patna |
By
Arun Kumar and Subhash Pathak
Principal secretary of road construction department (RCD) Amrit Lal Meena said East Central Railway (ECR) officials had been asked to clear tracks to expedite construction work.