Latest from scheduled caste
The Congress party on Sunday promised to consider reservations for Scheduled Castes, Scheduled Tribes and Other Backward Classes in the higher judiciary, earmark a portion of the general budget for them and include the poorer sections among them in the economically weaker section quota.

Updated on Feb 27, 2023 03:35 AM IST
Union ministry of social justice and empowerment shares data on representation of SC, ST and OBC in government recruitment and HEI enrollments.

Updated on Feb 09, 2023 06:53 AM IST
Actor Avinash Tiwary replied to a Twitter user who objected to his character in Khakee: The Bihar Chapter and stated that 'SC character should be played by SC actor only'. He added that he is for equality of opportunities but not at the expense of his earned opportunity.


Published on Jan 05, 2023 06:04 PM IST
Currently, the constitutional right to reservations in jobs and education as a member of the SC community is extended only to people from Hindu, Sikh or Buddhist faiths, in accordance with the Constitution (Scheduled Castes) Order, 1950.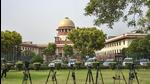 Updated on Nov 10, 2022 05:22 AM IST
Karnataka Health Minister K Sudhakar said the monetary aid would be given for rare and high cost diseases that are not covered under the Centre's 'Ayushman Bharat' scheme.


Published on Sep 08, 2022 05:04 PM IST
PTI | | Posted by Yamini C S
Many of these regular promotions were pending for over six years, leading to protests by officials demanding a resumption in the practice, as well as granting reservation in promotion, which applies up to the rank of undersecretary in the government.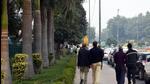 Updated on Jul 02, 2022 07:20 AM IST
On April 25, during the lunch break at the school, the 17-year-old's classmate from the dominant OBC (other backward classes) Thevar community was hit by a brick during an altercation which cut his ear, leading to a blood clot that killed him five days later.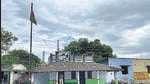 Updated on Jun 07, 2022 11:22 AM IST
Mukesh Kumar, the panel chief, said on Wednesday he has instructed the Champawat district administration to provide justice to Sunita Devi, a Dalit woman who was fired from the post of bhojanmata (cook) in a school.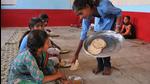 Published on Dec 30, 2021 12:39 AM IST
During his day-long visit to Uttar Pradesh, home minister Shah will also attend a "Nishad Samaj Jan Sabha" today; the event is scheduled between 2pm and 3pm – shortly after the rally.


Updated on Dec 17, 2021 08:24 AM IST
Written by Joydeep Bose | Edited by Amit Chaturvedi
, Hindustan Times, New Delhi
Nadia: The residents of the New Shikarpur village said that several appeals had been made and letters sent to the local administration but they did not bear any result. Instead, the people were told that they needed to prove their 'Mahato identity by birth.'


Published on Apr 20, 2021 03:52 PM IST
Attorney general KK Venugopal told the top court on Monday that a bench of 7 judges should be set up to revisit the 2018 ruling in the Jarnail Singh case that held the principle of creamy layer should be applied to SC/ST communities for reservation in promotions.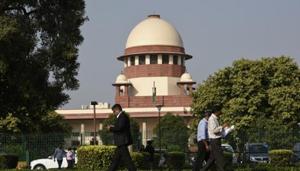 Updated on Dec 02, 2019 08:56 PM IST
Hindustan Times, New Delhi |
Murali Krishnan
Every year, the union ministry of social justice and empowerment allots scholarship money under pre-matric and post-matric schemes to SC, ST and OBC students. The ministry has now tweaked the scheme to allow scholarships to be paid directly in the bank or post office accounts of students.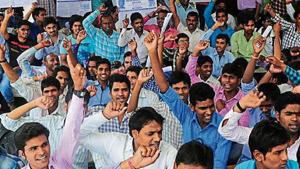 Updated on May 31, 2018 08:00 AM IST