'Siachen ice climbing festival' is organised to promote the Siachen valley as an adventure spot and boost tourism in Ladakh. It will also give people a window to appreciate the tough work done by army jawans and engineers in the extreme weather and inhospitable terrains

The proposed Muzaffarabad-Yarkand Valley road via Shaksgam Valley will not only boost military interoperability between China and Pakistan but also pose a two-front threat against Indian forces in Ladakh.

Islamabad has so far not agreed to authenticate troop positions on the glacier.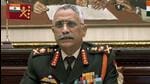 The villages were electrified through a 11 KV line under SDP with the 450 KW Chamshen Micro-Hydel Project (MHP).

With over 50,000 Indian troops are deployed in Eastern Ladakh to fight against China, the Defence Research and Development Organisation has developed multiple products such the Him-Taapak heating devices and snow melters to help the soldiers fight the enemy in form of the extremely low temperatures.