Your guide to staying fit, even as you travel: Because it is possible!
Fitness goals and #wanderlust can go hand in hand. Here are ways to make sure that you don't pack on the kilos while on vacation.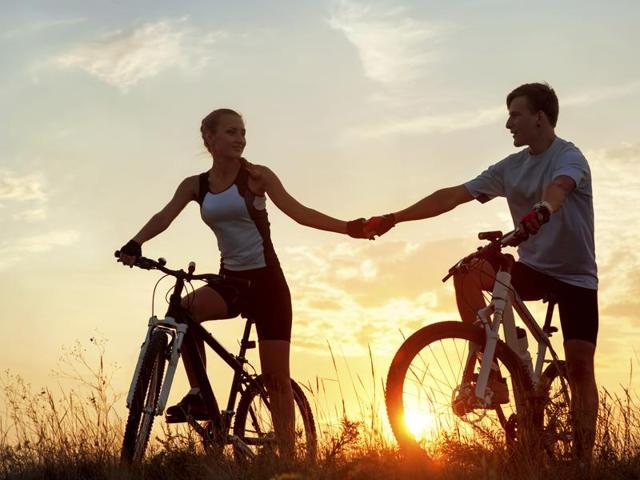 Updated on Jun 09, 2016 07:42 AM IST
A vacation is something we all need (and deserve). And with Delhi misbehaving with the heat, forcing us to stay indoors, a trip to the hills or even that foreign locale has become a must. But going on a holiday also disrupts your fitness routine and diet. "Often, we over-indulge when we travel: stay-up late, get-up earlier, eat differently and try to cram as much into a day as we can. The body is very sensitive to change which may result in any or all these symptoms: headaches, restlessness, insomnia, irritability, and constipation," explains fitness expert Kiran Sawhney.
The health checklist
Before you decide to keep your fitness game intact, you need to remember that it's important to have set goals. "Some things that are essential to keep a tab on health include adequate water intake for hydration, intake of whole grain for sustained energy and fullness, enough proteins to keep the immune system healthy, and of course, some exercise," says clinical nutritionist Anjali Hooda Sangwan.

Walk, walk, walk!
Don't wake up early to head to the hotel gymnasium. Rather than investing in some machine-time, ditch the cab and decide to walk, explore. Whether it's a cottage in the hills or swiveling lanes and local markets of Europe, always pick walking over going in and out of a local taxi. It'll save you some moolah too.
Hotel Hacks
Believe it or not, you can make your way through a vacation without compromising on your health, that too, in the comfort of your hotel. "Use the back of a chair to help stabilise yourself when doing leg lifts and squats. Also, you can pack a couple of spongy foam balls to squeeze (great for limbering hands and arms after death-gripping the steering wheel for hours if you just drove to your locale). Also, pack a jump rope, along with walking/exercise shoes and workout clothes," adds Sawhney.
Read: Here's what makes Sri Lanka such a charming tourist destination
Fitness goals for couples
If you are heading for a vacation with your beau, you can pack in a health-high punch. Rather than going for hop-on-hop-off buses, explore cities with walking tours, cycling on the beach, customised trekking and other outdoor activities. The best bit about doing couple activities? You can keep the motivation going!
Close Story