I miss the good-looking sardars of Khalsa college: Actor Renee Dhyani
Actor Renee Dhyani talks about being known as the 'Dilli ki Ladki' in her industry, missing the city's street food and fashion, and her love for the hunks of SGTB Khalsa college.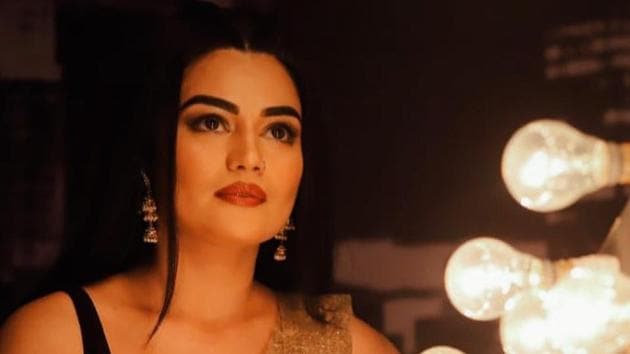 Updated on Jun 24, 2019 11:37 AM IST
You can take a girl out of Delhi, but you can't take Delhi out of a girl. This probably applies most to actor Renee Dhyani who, after all the fame coming her way post her MTV Roadies and Bigg Boss stints, hasn't given up on the Delhi way of life. The actor, who was in the Capital recently, chatted about her love for the city, all that she misses and the Delhiisms she just can't let go.
Dhyani says that out of all the things that make her a legit Delhiite, it is probably an uninhibited use of expletives that has set her apart as the 'Dilliwali ladki' in the industry. "I am a proper Delhi girl. I was born and brought up here and am chock-full of Delhiisms. In my industry, Delhiites are recognised as people who abuse at the drop of the hat. Most people in Mumbai get to know I'm from Delhi when a normal conversation with me involves some expletives. I am a celebrity now and being in that position makes me control my talk sometime, but when it comes to real talk, gaali toh nikalti hi hai. Some might not like it, but my fans and the people who know me love that I am that real and raw. That is what people loved in me in Roadies and Bigg Boss."
She might have moved to Mumbai to pursue her dreams of being in entertainment, but the actor stills swears by Delhi's street food and fashion. "I used to live in Chanakyapuri and later shifted to Noida, so whenever I'm in the city, main Delhi ko chhodhti nahin hoon when it comes to food. Chanakyapuri has a Jai Singh Road that is one of my favourite places for momos. And being a woman, I don't think I can ever forget the Sarojini Nagar and Lajpat nagar markets. I absolutely loved shopping there and still can tell if someone is wearing something from there. I might be in a profession now where I have to wear branded and designer clothes, but when I'm in Delhi agar maine Lajpat ya Sarojini ka kapda nahi pehna to matlab mai Dilli ki hoon hi nahi," she says, adding, "Yahan momos hi nahin milte yaar and jo milte hai woh Dilli ke comparison mein hi nahin hain. Having shawarma in New Friends Colony and the endless shopping sessions in Sarojini is something I miss the most too."
A Delhi University graduate, Dhyani says that she had some of the best times hanging out in DU's North campus. "I studied in DU through correspondence and used to hang out a lot in the Campus. I had an absolute crush on the boys from Khalsa. There was just something about the sardars from that college. We used to hang out a lot in Kamla Nagar market and this might sound weird but mujhe ladke taadna bahut pasand tha," says Dhyani.
Interact with the author on Twitter @Darkequinox24
Close Story
Personalise your news feed. Follow trending topics