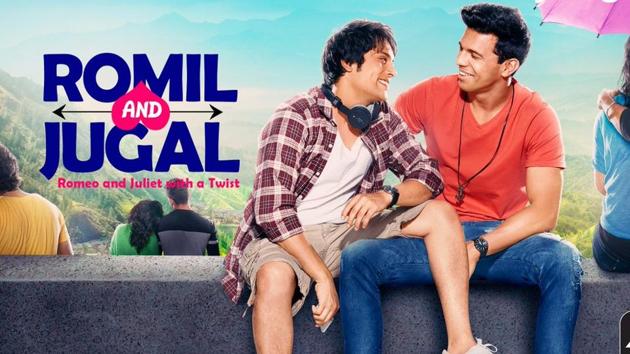 Manraj Singh of Romil and Jugal: Cutting off my hair at 19 was a shock for my mom
Manraj Singh will be seen in Romil and Jugal, a web-series coming out on Ekta Kapoor's ALTBalaji platform.
By Indo Asian News Service
, Mumbai
UPDATED ON APR 13, 2017 07:26 PM IST
Actor Manraj Singh, who features in web-series Romil And Jugal in which two boys deal with the stigma around homosexuality with their family and society, says he once faced a dilemma in life -- when he cut his hair.
The young Sikh describes the action as an act of rebellion.
Asked if he had ever faced a dilemma over any of his decisions, Manraj told IANS here: "Yes, I did. I am a Sardar, but I am more inclined towards spirituality rather than being religious. So at age 19, when I cut off my hair, it was a shock for my mother.
"She is a religious lady, so accepting my outlook towards religion and spirituality was not easy for her. It was quite a rebellious thing at that young age.
"It was a very difficult phase where I had to make my mother understand my belief, which is not very conventional, given that she is a religious and traditional person."
Asked if he took such a step because he wanted to become an actor and turban might create an obstacle to get roles in films, he said: "No. Why do I have to grow my hair to belong to a community? It feels like you are from one organisation that divides people.
"I believe in spirituality and humanity, which is more universal and that brings people closer."
Before stepping into acting, Manraj worked in the marketing field for an international fashion brand. Now he is happy to feature in Romil and Jugal, a web-series coming out on Ekta Kapoor's ALTBalaji platform.
Manraj is playing the character of a young homosexual boy Jugal, who comes from a progressive south Indian family. He discovers his sexual orientation early on in life.
What intrigued him to accept the role?
"One of the important facts of our web-series is the way we have dealt with the subject. Here, we are treating these characters as normal people with different orientation who deserve equal respect and not in a caricaturist manner," Manraj explained.
He feels more discussion in society about the LGBTQ community can reduce the stigma around it.
"I think one of the very important facts that can resolve distance and create awareness is conversation. We do not converse openly with our parents if we have a different sexual orientation. In school, kids do not get to know about the fact that homosexuality exists.
"Their mind is conditioned with the fact that homosexuality is abnormal, unnatural and a crime for some. In our show, we are not giving any lecture, but treating these characters as normal, and showing a homosexual love story as a normal one... That says a lot."
Dircted by Nupur Asthana, it also features Rajeev Siddhartha, Suchitra Pillai and Mandira Bedi. It will go live from April 16.
Follow @htshowbiz for more
Close