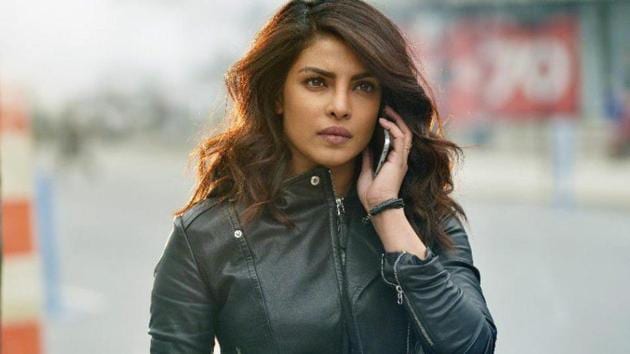 Quantico producers apologise for controversial 'Indian nationalist' plot
ABC, the network behind Priyanka Chopra's Quantico, has apologised for a controversial episode that showed Indian nationalists as terrorists.
UPDATED ON JUN 09, 2018 11:00 AM IST
ABC, the Disney-owned network behind the spy thriller show Quantico, has issued an apology about a controversial scene that showed Indians as terrorists. A recent episode of the show, starring Priyanka Chopra as a CIA operative, involved a plot in which a disgruntled Indian MIT professor pretended to be a Pakistani national who plots a nuclear attack in New York.
Apologising for the episode, which drew criticism from certain sections of Indians online, ABC said in a statement to Washington Post: "ABC Studios and the executive producers of Quantico would like to extend an apology to our audience who were offended by the most recent episode, The Blood of Romeo. The episode has stirred a lot of emotion, much of which is unfairly aimed at Priyanka Chopra, who didn't create the show, nor does she write or direct it. She has no involvement in the casting of the show or the storylines depicted in the series.Quantico is a work of fiction. The show has featured antagonists of many different ethnicities and backgrounds, but in this case we inadvertently and regrettably stepped into a complex political issue. It was certainly not our intention to offend anyone."
In the episode, Priyanka foils the plot by spotting a 'rudraksha' - prayer beads - on the perpetrator, identifying him as a Hindu. Hindu nationalism, as well as the violence in Kashmir - which was the central issue of the summit targeted by the terrorist in Quantico - have been controversial topics in India.
Priyanka, who is seen as India's ambassador in Hollywood, was criticised for her part in this situation.
Quantico was recently cancelled due to low ratings. The show will conclude its run after a shorter third season, following which Priyanka will make her much awaited return to Bollywood in Salman Khan's Bharat.
Follow @htshowbiz for more
Close