What's happening on TV? Nothing even remotely logical, obviously
This week, we have taken a different approach to shaming Hindi TV serials because even after seven weeks of incessant bashing it doesn't seem to be hitting the right target.
tv
Updated: Mar 27, 2016 11:51 IST
Is this the real life? Is this just fantasy? Has to be the latter, because if this were reality, not many among us would want to live on this planet anymore.
This week, we have taken a different approach to shaming Hindi TV serials because even seven weeks of non-stop bashing seems to have had no effect on them. While there's still no shortage of horrid content on the idiot screen, here's another attempt at alleviating human suffering by a notch or two.
Today, we'll look at the growing disparity between life and the art that imitates it -- citing six examples of how different we are from the characters we see on television. Believe it, an activity as 'normal' as eating laddus can have wildly different implications in both the worlds.
Here we go:
1. Watching TV with a bunch of friends
Should be harmless enough, eh? NO! Because at Sasural Simar Ka, they watch the live telecast of events in a pot pourri container. Literally, in a matka!
2. Trying hands at Emo makeup
At least that's how you're supposed to do it and not like this dude whose eye liner skills went a little too out of control.
You still want to try black lipstick? No? Thought so. Your mom can send us giftcards any time.
3. Planting trees
First step: Dig a hole.
This mean-looking woman from ZTV's Kaala Teeka has done just that, but she has also seeded the ditch with a girl. All the kid needs now is some sunlight and water, and she will soon grow into a tree that sprouts batch after batch of adarsh bahus to bombard our television screens.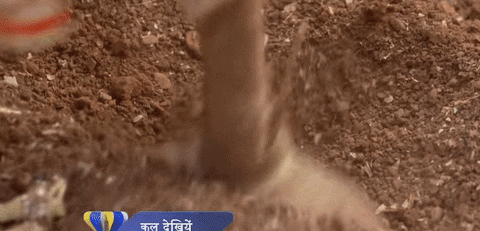 4. Living a childhood with moderate amount of violence
Like this: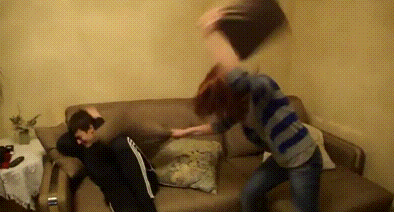 But here's what TV toddlers are upto.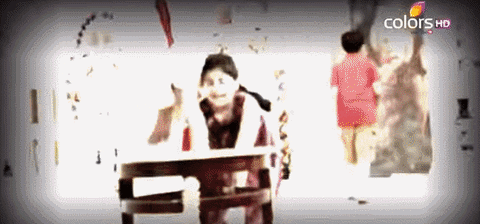 5. Enjoying laddus
But on TV soaps like Swaragini, laddu bombs can get you outta jail.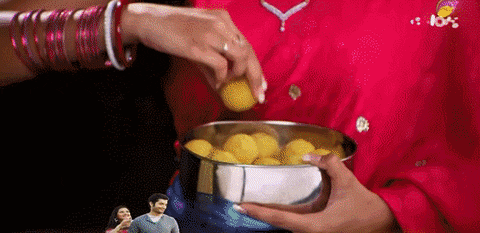 6. Wiping tears
Either just help yourself or at least don't be this creepy.
The author tweets as @soumya1405
Some of our earlier attempts:
Icchadhari peacocks and more fresh hell from TV this week
Weird, insane and plain stupid: Hilarious plot twists on TV this week
The absolute, most ridiculous things that happened on TV this week