'No ground at all to believe Vijay Mallya faces any risk to human rights in Mumbai jail': UK court
Westminster Magistrates' Court Chief Magistrate Emma Arbuthnot ruled that there was no evidence which allowed her to find that if extradited, Mallya was "at real risk of suffering a flagrant denial of justice" or that "the prosecution is politically motivated".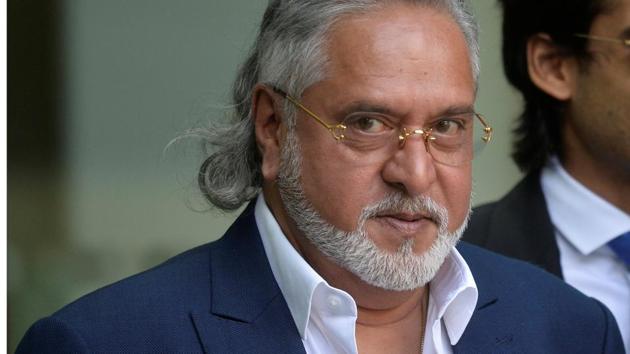 Updated on Dec 10, 2018 09:31 PM IST
Upholding India's charges of money-laundering and conspiracy to defraud against businessman Vijay Mallya, the Westminster magistrates court on Monday ordered his extradition in a ruling that marks the start what the judge said may be the "start of a long process".
Mallya, who is wanted in India to face charges of financial irregularities running into thousands of crores, is likely to appeal against the judgement within the stipulated 14 days. He also has the option of approaching the Supreme Court, a process that could take months, if not more. He was also told he would continue to remain on bail.
After reading a summary of the 74-page judgement that detailed the various transactions between banks that extended loans and Mallya and his companies, chief magistrate Emma Arbuthnot told Mallya that "this may well be the start of a long process. I am sure your lawyer will advise you".
Click here for Live updates on Vijay Mallya's extradition order.
Westminster Magistrates' Court Chief Magistrate Emma Arbuthnot highlighted failings of IDBI: "(There) is no doubt as can be seen from the chronology set out above that there has been a catalogue of failures of the bank at different levels. The failings were before the loans were sanctioned and afterwards".
"It is either a case that the various continuing failures were by design and with a motive (possibly financial) which is not clear from the evidence that has been put in front of me, or it is a case of a bank who were in the thrall of this glamorous, flashy, famous, bejewelled, bodyguarded, ostensibly billionaire playboy who charmed and cajoled these bankers into losing their common sense and persuading them to put their own rules and regulations to one side".
The judge dismissed the four grounds on which Mallya had opposed the extradition: lack of a prima facie case, risk to human rights in Indian jails, abuse of process and extraneous considerations. The case was previously described by her as "a jigsaw puzzle", while Mark Summers, lawyer representing India, accused him of "three chapters of dishonesty" in previous hearings: misrepresentations made to banks to secure loans, what was done with the loans secured, and what Mallya and his companies did when banks recalled the loans.
Read: 'Please take it': Vijay Mallya tweets offer to pay 100% back to banks, govt
"I find a prima facie case of a conspiracy to defraud which involves not just the KFA (Kingfisher Airlines) executives but also the named bankers in IDBI…There is clear evidence of dispersal and misapplication of the loan funds and I find a prima facie case the Dr Mallya was involved in a conspiracy to launder money", the judgement says.
Conditions in the barrack number 12 of the Arthur Road jail in Mumbai were also satisfactory, Arbuthnot ruled, adding that having accepted sovereign assurances from the home ministry, she found "there are no grounds at all" to believe that Mallya would face risk to his human rights there.
On Mallya's claim that the extradition request by India was politically motivated, she ruled: "I find that because both Congress and the BJP are blaming him and others for the state banks' losses that does not mean that he is being prosecuted for his political opinions, even in the wide sense of the word".
The judge also dismissed the criticism made of the possible effect of the considerable media attention if he were tried in Indian courts. There is insufficient evidence to find that he will not be tried by a competent and fair court, she ruled.
"Any suggestion that CBI courts are too pliable when it comes to CBI cases is not borne out by reliable evidence…I accept the GOI's contention that because Dr Mallya has such a high profile that his trial will be under great scrutiny. I find that Dr Mallya will be able to raise with the court any overly prejudicial publicity".
"I accept the criticisms that there has been much political commentary made about his prosecution and the lending that was sanctioned by the banks, nevertheless it will not be a trial by politicians. Courts are used to dealing with high profile cases which are accompanied by often ill-advised political commentary".
"I do not accept that the courts in India are there to do what the politicians tell them to do. As I have already said, the court will be under great scrutiny. I do not find any international consensus which would enable me to find that the judges in India are corrupt".
On Mallya's health issues and implications of his potential stay in jail, Arbuthnot said: "I would expect that were the Indian court able to allow Dr Mallya a bed and home cooked food it would enable him to face the trials ahead in a more healthy state than otherwise".
"Certainly, his doctors will need to watch what he eats to help manage his diabetes and coronary artery disease. A spell in custody is likely to help him cut down on alcohol. A regular exercise routine will need to be worked out by his doctors to keep him healthy".
Outside the court, Mallya reiterated his claim that he is willing settle "100%" with the banks, and questioned why his settlement offer made before the Karnataka high court is not being accepted by the government.
Close Story