Hafiz Saeed inaugurates Milli Muslim League office in Lahore
Hindustan Times, Islamabad |
Imtiaz Ahmad
Dec 25, 2017 07:09 PM IST
The Pakistan interior ministry says the MML is the offshoot of banned organisations LeT and JuD
Jamaat-ud-Dawa chief Hafiz Saeed has inaugurated an office of the Milli Muslim League in Lahore, days after the Pakistan interior ministry voiced its opposition to the registration of the party seen as the political offshoot of the JuD.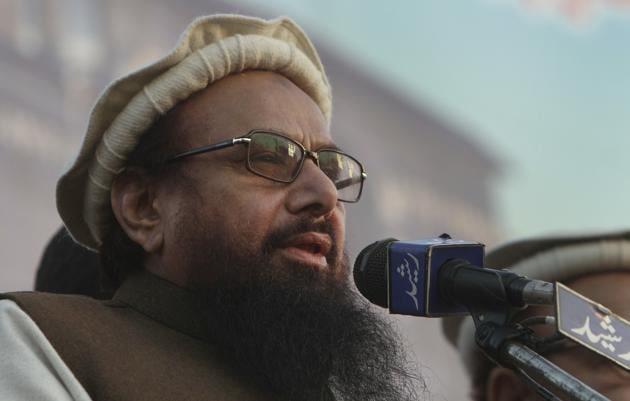 According to media reports, Saeed over the weekend inaugurated the office on Mohni Road, which falls under the NA-120 seat, which was former premier Nawaz Sharif's constituency. He was reportedly welcomed with local residents showering his vehicle with rose petals. He also enquired about the civic problems that they face.
The interior ministry says the MML is the offshoot of banned organisations Lashkar-e-Taiba (LeT) and JuD. The government has also requested an Islamabad court to not consider MML's plea seeking its registration as a political party, saying the group would breed violence and extremism in politics — the ministry has categorically made it clear that the state will not allow the mainstreaming of "jihad outfits".
The MML had first surfaced in September during the by-poll for NA-120, which fell vacant after Sharif was disqualified by the Supreme Court. Despite not being registered by the Election Commission of Pakistan, it managed to come fourth, garnering more than twice the combined tally of established outfits Pakistan Peoples' Party (PPP) and Jamaat-i-Islami.