More than 5.5 billion mobile users by 2022, India to lead
Jul 18, 2017 12:54 PM IST
India currently has a smartphone use base of over 300 million.
Buoyed by rising mobile adoption in the Asia-Pacific region especially in India and China, mobile penetration globally should reach 70% by 2022 - almost double the total number of users in 2008.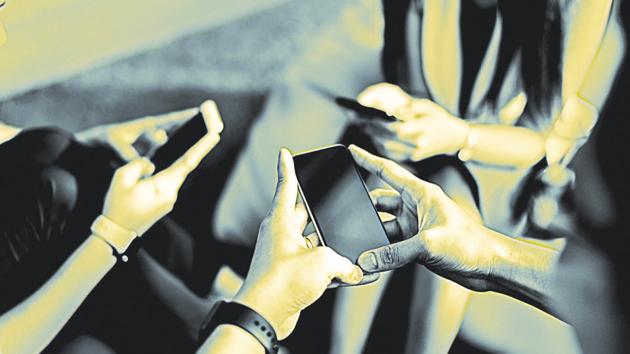 According to Forrester, global mobile device usage is expected to reach more than 5.5 billion users by 2022.
"We expect the number of global smartphone users to reach 3.8 billion by 2022, crossing the 50% mark for smartphone penetration by population in 2017 and reaching 66% by 2022," the global research firm predicted in a statement on Tuesday.
Nearly 94% of smartphone owners use Android or iOS.
Android is expected to capture 73% of the market share (with more than 1.8 billion users) in 2017, followed by Apple (21%) and Windows (4%).
"Large-screen smartphones are contributing to the decline in tablet users: In metro China and India, 65% and 62% of online adult smartphone users, respectively, have a screen size between 5.0 and 6.0 inch," Forrester said.
India's mobile phone subscriber base has reached the one billion users' mark, according to data released recently by the Telecom Tegulatory Authority of India (TRAI), country's telecom regulator.
India currently has a smartphone use base of over 300 million.
This is part of the decline in the purchase of tablets, with the total tablet installed base expected to decline at a CAGR of 1.1% from 2017 to 2022, dropping from 615 million in 2016 to 579 million in 2022.
Consumer adoption of tablets is decreasing while business adoption is rising.
"The number of consumer-owned tablets will decline at a CAGR of 3.3%, while the number of business-owned tablet will grow at a CAGR of 6.9% by 2022, powered by adoption of the iPad Pro and 2-in-1 devices," it added.