'Pig, go back to India': Indian origin CEO abused by Donald Trump supporter in US
Ravin Gandhi posted a YouTube audio on Thursday of a woman abusing him and saying: "You're a f****** Indian pig."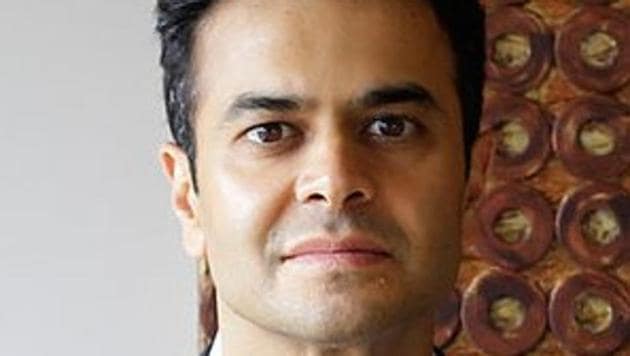 Updated on Aug 23, 2017 10:02 PM IST
Hindustan Times, New Delhi |
HT Correspondent
An Indian-origin CEO in the US was racially abused after he wrote an article saying he will not defend US President Donald Trump's economic agenda after the violence in Charlottesville where white supremacists clashed with counter-demonstrators.
"I recently told the New York Times I was 'rooting' for certain aspects of Trump's economic agenda," Ravin Gandhi, CEO of GMM Nonstick Coatings, wrote for CNBC.
"After Charlottesville and its aftermath, I will not defend Trump even if the Dow hits 50,000, unemployment goes to 1 percent, and GDP grows by 7%. Some issues transcend economics, and I will not in good conscience support a president who seems to hate Americans who don't look like him," he said.
What followed were a string of racist attacks on email and Twitter and Gandhi posted a voicemail on YouTube on Thursday of a woman abusing him and saying: "You're a f****** Indian pig."
Continuing with the rant, the alleged Trump supporter can be heard scornfully saying: "Get your f****** garbage and go back to India, and sell it there."
The woman also called the Indian American US ambassador to the United Nations Nikki Haley a "Bangladesh creep" and said they will start taking down Buddhist statues.
Gandhi is not a Buddhist and grew up in Illinois' Waukegan, the Chicago Tribune reported.
The audio has more than 7000 views, with a user pointing out that India wasn't a Buddhist majority country and saying: "Why are racists so ignorant?"
"Even though my race is a complete non-issue in my day-to-day life, the sad reality is there's a group of racists in the USA that views me as a second-class citizen," Gandhi told the Chicago Tribune when he was asked why he posted the audio online.
The US president has been widely criticised for his failure to denounce white supremacists, neo-Nazis, and Ku Klux Klan members who took out a march to 'Unite the Right' in Charlottesville, Virginia, earlier this month.
Reports say there has been a spike in racist attacks in the US after Trump assumed office.
Close Story
Personalise your news feed. Follow trending topics