Prince Charles to succeed Queen Elizabeth as next head of Commonwealth
Queen Elizabeth, who turns 92 on Saturday, has been the head since the death of her father, King George VI, in 1952.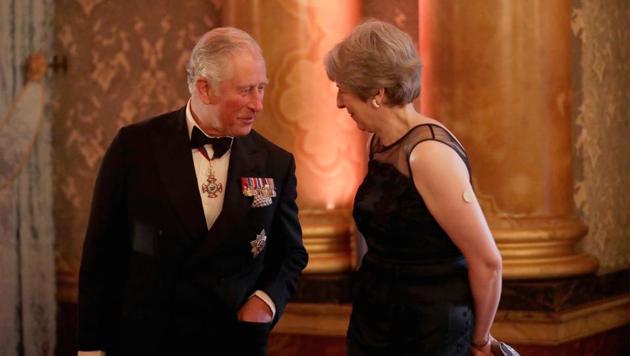 Updated on Apr 20, 2018 11:03 PM IST
Prime Minister Narendra Modi and heads of 52 other countries agreed on Friday that Britain's Prince Charles will succeed Queen Elizabeth as the head of the Commonwealth, an issue that has generated much debate in recent times.
The queen, who turns 92 on Saturday, has been the head since the death of her father, King George VI, in 1952. On Wednesday, she expressed her "sincere wish" that Prince Charles succeed her to ensure stability and continuity of the group.
Given Prince Charles' interest in the group over the years and support from the leaders, agreement on his appointment was a certainty.
The Leaders' Statement at the conclusion of the Commonwealth Heads Of Government Meeting said: "We recognise the role of The Queen in championing the Commonwealth and its peoples. The next Head of the Commonwealth shall be His Royal Highness Prince Charles, the Prince of Wales."
The queen's expression of her wish and Prime Minister Theresa May's remarks thanking her for her contribution over the decades reflected a carefully choreographed move to appoint Prince Charles with the agreement of the leaders of the 53 countries.
Leaders such as Labour's Jeremy Corbyn had wanted the head of the Commonwealth not to be confined to the British royal family, but to be rotated among the countries by agreement.
Given India's influence, New Delhi's agreement was crucial. Former Prime Minister Jawaharlal Nehru's support to the queen was key to her appointment as the head of Commonwealth.
Prince Charles met Modi in New Delhi last November to personally invite him to the CHOGM. He carried a letter from the queen that was described by officials as "very warm and personal".
May's remarks to the queen on Wednesday were significant: "Over many years you have been the Commonwealth's most steadfast and fervent champion. You have been true to the deepest values of the Commonwealth – that the voice of the smallest member country is worth precisely as much as that of the largest; that the wealthiest and the most vulnerable stand shoulder to shoulder.
"You have seen us through some of our most serious challenges. And we commit to sustaining this Commonwealth, which you have so carefully nurtured. For your service, for your dedication, for your constancy – we thank you."
Close Story