Indian IT firms slammed over H-1B visas by Trump
Republican presidential frontrunner Donald Trump has sounded the death knell to H-1B visas by proposing to raise the minimum wage for the preferred work visas for Indian technology professionals as he outlined his policy of putting American workers first.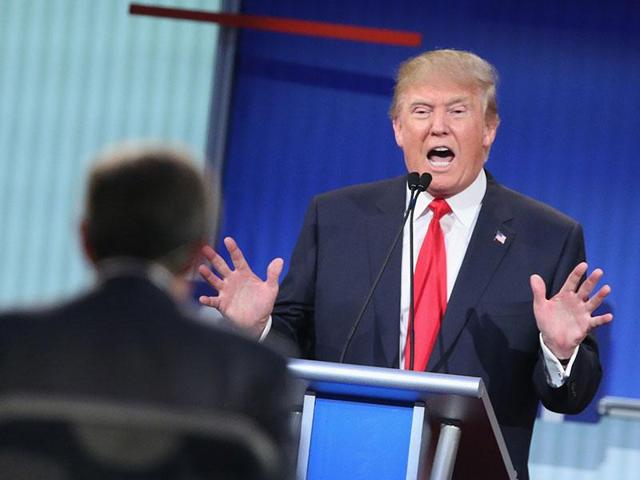 Updated on Mar 11, 2016 07:06 PM IST
PTI | By Yashwant Raj
, Miami Beach, Florida
Indian IT companies that depend heavily on America's H-1B visas came in for scathing remarks at the Republican debate, with candidates vowing to review their business model if elected.
Frontrunner Donald Trump said he would like to suspend the H-1B visa programme for "a minimum of one year, maybe two years" to identify the problems and fix them.
Marco Rubio ducked a direct response to a moderator's question if he would support a pause to fix the abuse, but said these companies are using a loophole in the law that needs to be fixed.
They were responding to questions about Disney firing 250 workers from its Orlando, Florida facility in 2014, and contracting those jobs to TCS, which filled them with Indians.
The H-1B visa programme allows US companies to hire highly skilled foreign workers from abroad, or those enrolled in American colleges, for positions they are unable to fill domestically.
The US units of Indian tech giants such as TCS, Infosys and Wipro use these visas to bring workers from India for positions outsourced by American clients such as Disney.
Saying he knows the program well, Trump remarked, "It's something that I frankly use and I shouldn't be allowed to use it. We shouldn't have it. Very, very bad for workers."
The flashy real estate tycoon went on to cite the Disney case and said one of the fired employees had endorsed him — in February — believing only Trump could fix the problem.
Trump added, "We should end it...Because it is a mess. I think for a period of a year to two years we have to look back and we have to see...where we are, where we stand, what's going on."
The moderator had asked Trump how long the pause should be and what it would look like.
Asked the same question, Rubio refused to give a timeframe but stressed the need to plug loopholes in the law being exploited by companies to replace Americans with foreigners.
As someone who has backed a proposal to raise the H-1B cap substantially from the current 85,000 annually under comprehensive immigration reforms, Rubio took a different tack.
He said US companies are prohibited from replacing American workers with foreigners directly. What they do is shut down entire units and dispense with those jobs entirely.
And they contract out those operations entirely to companies that bring in foreigners to perform those functions. "It's a loophole they've figured out (and) that we need to close so they can no longer continue to do it that way," he said.
Close Story