India and US should not miss this chance to set a global example
Published on May 28, 2016 12:36 AM IST
Modi and Obama should make a public pledge that power should be used to protect the human rights of populations at risk — not just strategic interests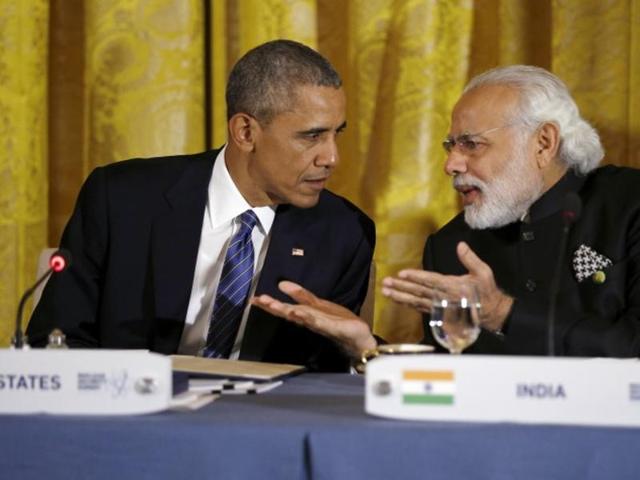 They have met over a cup of tea, strolled at the Martin Luther King, Jr. Memorial, and declared Indo-US ties to be stronger than ever before. But when President Barack Obama and Prime Minister Narendra Modi meet on June 7, the messaging should now be more than photo-ops or that they are on first-name terms. As leaders of major democracies with global influence, they should have a serious conversation about how they can work towards protecting human rights.
They have a lot to say to each other.
Read | Modi, Obama to meet in Washington on June 7: White House
Anxiety over stability in the Middle East and North Africa region is immediate for India because of its large number of migrant workers and significant fuel requirements. The US has contributed to the turmoil in the region, including with military support and weapons sales to Saudi Arabia, which has led a year-long air campaign in Yemen resulting in thousands of civilian deaths. The US airstrikes on a hospital in Kunduz in Afghanistan has refocused attention on US violations of the laws of war in the region and the lack of accountability of US forces. And the US has done little to address serious human rights violations by key allies such as Bahrain, Israel and Pakistan. India should press the US to make sure its actions reflect its human rights pronouncements in the region.
Read | Modi's US visit during Obama's last year will advance shared objectives
When Modi addresses the US Congress, he should also be clear that the Obama administration still has to meaningfully address serious allegations of illegal detentions and torture as part of the US 'war on terror.' Widespread invasion of privacy by the US through global Internet surveillance remains a key concern.
India, too, has some serious problems that need to be addressed during the dialogue. India wants an increasing role in global affairs, and President Obama has backed its claim for a permanent seat at the United Nations Security Council.
Read | Defence deal likely before PM Modi's US visit in June
However, although it maintains a close security relationship with neighbouring Bangladesh, India is silent while the Bangladesh government carries out a campaign of extrajudicial killings, enforced disappearances, and intimidation of media and civil society groups. It says little and does less to play a role in finding a solution to end the slaughter of civilians in Syria.
Read | Terrorism will not stop by lighting candles
Domestically, the Modi government has focused on the economy, promoting India as an attractive trade partner because of potential of a vast market, the promise of liberalising reforms, and its democratic institutions. Yet those values being severely challenged. Critics of the government are accused of sedition and anti-nationalism, prosecuted under repressive laws, and have to endure arrests or harassment. Civil society groups that play a crucial role in highlighting shortcomings in policy implementation are starved of funds under the harsh and vaguely worded Foreign Contributions Regulation Act, even as the reason for the original law — to prevent Indian political parties from taking foreign funds — has now been relaxed. Vigilante groups that claim to be supporters of the ruling party have engaged in violent attacks on minorities to enforce their agenda, whether it is the consumption of beef, inter-religious marriages, or religious conversions. Dalits have come under attack, and ambitious policies to protect the rights of women and girls are yet to have impact.
Both the US and India need to face these shortcomings squarely. Modi and Obama should make a public pledge that power should be used to protect the human rights of populations at risk — not just strategic interests. India and the US should set a global example that democracies can act in their own interests while ensuring a diversity of opinions and protecting peaceful dissent. They should not miss this chance to encourage each other to uphold those principles both at home and abroad.
Meenakshi Ganguly is South Asia director at Human Rights Watch
The views expressed are personal
Personalise your news feed. Follow trending topics