India needs property title reforms
Jul 03, 2018 06:12 PM IST
States will be compelled to deliver their part of the RERA bargain. They will need to establish robust guaranteed title certification policies and all related 'upstream' mechanisms, which will make title insurance cheaper – in effect, to deliver on the original promise of guaranteed title reforms
Archimedes said, 'Give me a lever long enough, and a fulcrum on which to place it, and I shall move the world.' The message is that leverage creates disproportionate impact.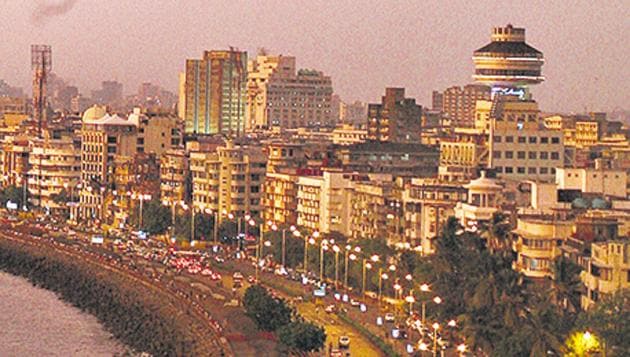 This could well be true of public policy reform. Complex policy challenges are difficult to dislodge because there are too many linkages and no single lever that can dislodge all these constraints.
One such complex reform is guaranteed property title. In lay language, guaranteed title means exactly what the term states – that ownership of any immovable property or land that one owns, is guaranteed. The holders of such title are protected against any legal counter claims on their property. Additionally, guaranteed property title dramatically eases the process of sale, access to loans, inheritance, etc. For governments, guaranteed title protects public land, helps enforce property zoning regulations, and establishes clear ownership of properties for conservation and compensation. And for the courts, property litigation drops dramatically.
But who is to provide this 'guarantee'? There are several systems for this around the world, and government policy plays a central role in all of them. In India, the assumption that a "sale deed" is proof of ownership, is misplaced. What we have in India today is an inadequate system of "presumed ownership". The registration of property at the stamps and registration department merely acknowledges that a transaction has taken place between two parties. It does not guarantee that the seller is indeed the indisputable owner, nor guarantee that the buyer is now indisputably the new owner. The sale deed does not guarantee the nature of existing rights, restrictions, disputes, litigations, nor even the boundaries to the property. This is essentially a policy of "buyer beware". In similar fashion, khatha and tax documents are insufficient as proof of ownership. The problem cuts across the social spectrum, affecting the rich, the middle class, and the poor.
For more than three decades, every public stakeholder - government leaders across the political spectrum, policymakers, erstwhile Planning Commissions, the RBI —has stressed the need and urgency of title reform in India. After three terms and over ten years of work, Rajasthan finally took the lead, and in 2016, passed the Rajasthan Urban Land Certification of Title Act, making it the first state in the country to do so. While this deserves to be commended, there is still much operational work to be done.
All in all, despite property title being one of India's long pending reforms, there has so far been no lever to make the decisive difference, until now.
The passage of the Real Estate Regulation and Development Act (RERA), has received widespread attention, and is expected to deliver many benefits to property buyers while levelling the playing field with developers. Interestingly, a less visible aspect of RERA - clause 16 - states, "The promoter shall obtain all such insurances as may be notified by the appropriate Government, including but not limited to insurance in respect of title of the land and building as a part of the real estate project".
This seemingly innocuous clause of 36 words has the potential to alter the landscape of property title in India. The insurance, when available, will provide protection on 3 fronts: first, any defects like improper registration, forgery, or fraud in the property documents themselves; second, payment of the expenses involved in case of legal actions; and third, any out-of-court settlement expenses. Essentially, the entire gamut of concerns related to questionable title are covered by this insurance.
But who will provide such insurance? The risks involved are daunting. In effect, all the uncertainty related to property title is now being passed on to the insurance companies. The domino outcome will be high insurance premiums – and these will be passed on to the consumers. As this clause in RERA becomes operational, the pressure of high premiums due to high risk will get attention, and will need to be mitigated.
States will thus be compelled to deliver their part of the RERA bargain. They will need to establish robust guaranteed title certification policies and all related 'upstream' mechanisms, which will make title insurance cheaper – in effect, to deliver on the original promise of guaranteed title reforms.
With RERA's title insurance clause, it could well be that guaranteed title in India has finally reached its Archimedes moment.
Swati Ramanathan is the Chairperson of Jana Urban Space Foundation, and Co-founder of Jana Group. She has worked on title reform for over fifteen years, and was instrumental in the passage of the Rajasthan Title Act.
The views expressed are personal
"Exciting news! Hindustan Times is now on WhatsApp Channels
Subscribe today by clicking the link and stay updated with the latest news!"
Click here!