UP chief minister should calculate the cost of freebies
Published on Sep 06, 2016 02:59 PM IST
As it is, the finances of state governments are constrained. On top of that, if populist measures continue in this manner, running a government may not be viable in the future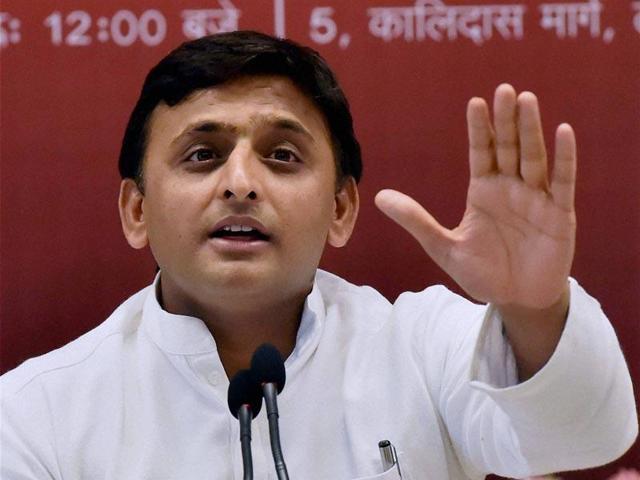 UP chief minister Akhilesh Yadav has taken the first step in the writing of the manifesto for the Samajwadi Party for next year's assembly elections by announcing free smartphones for people with a high-school certificate on a first-come-first-serve basis. The chief minister also announced free laptops for people working in the private sector and whose annual income is less than Rs 2 lakh. But those whose parents have government jobs are not eligible. He said 180,000 free laptops had been distributed. The UP government had earlier announced giving free laptops to those who passed class 10 and class 12 exams, though the scheme got weakened mid-course. Whatever may be their differences, Mr Yadav and Prime Minister Narendra Modi are on the same page when it comes to recognising the importance of having a laptop.
Read: CM Akhilesh Yadav roots for smartphones, but no word on women's safety
In holding out sops for voters, the chief minister is doing a reprise of what his party had done in 2012, which brought him to power. However, the state he runs has many other problems on which he needs to focus. UP's law and order situation is going rapidly downhill. After the rape of a woman in Bulandshahr, a couple returning from Kasganj district was attacked on Sunday and the wife was killed and the husband injured. In addition to this, UP's other problem is recurrent floods, which killed hundreds this year itself.
Read: Honour killing still rampant. When will UP leaders rein in the khap panchayats
Finally if the chief minister has to announce such things on public occasions, he should give their cost estimate. As it is, the finances of state governments are constrained. On top of that, if populist measures continue in this manner, running a government may not be viable in the future.
Personalise your news feed. Follow trending topics