Why India needs a new social contract
The State must help citizens cope with changes in technology, environment, and gender relations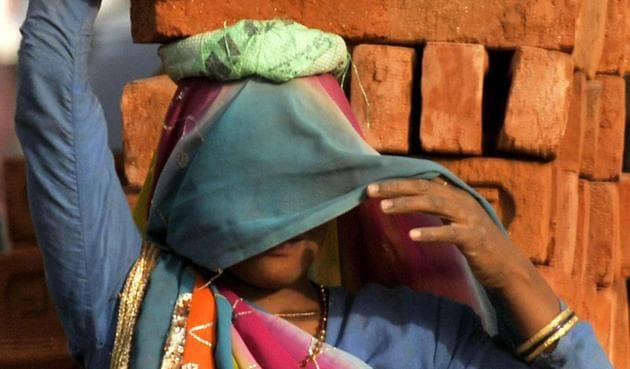 Updated on Sep 19, 2019 05:57 PM IST
India is going through a time of significant change. Economic growth, technological advancements, a closing gender gap, urbanisation, the development of environmental rights – all these factors are coming together to build India's role as a major world power.
And while these developments bring new opportunities, times of transition can be unsettling. The last decade has seen a global rise in populist politics fuelled by insecurity in many countries. Many blame globalisation and nationalism, and I am sure they are part of the explanation, but I would argue they are second-order issues.
I think the fundamental explanation lies in the pressures on our social contracts - the balance between the rights and obligations of citizenship, for example social security, health care and taxation - and our inability to adapt these social contracts to major economic, social and environmental pressures.
These pressures derive primarily from technology, the changing role of women and the impact of climate change. The social contract has been failing in advanced economies for some time, leading to increasing discontent and even anger.
People are angry because they feel they haven't benefitted from new developments and are at risk of being left behind. Routine workers worry that technology will make their jobs obsolete. Those in rural areas feel disproportionate resources have gone to cities. Native populations feel immigrants are changing their societies. Men worry new policies such as quotas and targets for women will disadvantage them. OIder people feel the young are not grateful for their past sacrifices and the young increasingly resent the elderly who consume a growing share of resources while leaving them with a legacy of environmental destruction.
The pressures leading to this division and discontent can be managed if the social contract effectively provides people with insurance against risks. For example, minimum pay when they are unemployed, opportunities to retrain and assurance they will still get access to a good education, health care and jobs.
India has redefined its social contract in the past to meet changing needs, with every Indian government putting reducing poverty and improving livelihoods at the centre of its agenda. The Sustainable Development Goals provide an international framework with clear objectives and over time successive governments have taken greater responsibility for delivering aspects of the social contracts since independence. This was particularly the case in the 1990s and 2000s as a series of rights-based laws were passed for national rural employment, education and food security.
Initiatives such as school meals, the Integrated Child Development Service and the National Rural Employment Guarantee Act reach significant proportions of the population and provide a minimum floor on poor people's incomes, as well as improving opportunities for young children.
Although these protections haven't come without their challenges - including the uneven delivery of benefits, problems with corruption and delays in wage payments - there have been real gains. For example, the National Employment Guarantee Scheme has generated about two billion days of work, half done by women and more than half by scheduled castes or tribes with evidence of gains in reducing rural poverty.
These developments reflected rapid change as incomes rose, urbanisation occurred and the state was increasingly called upon to deliver on citizens' demands for jobs, housing, education and health care.
As in the advanced economies, further technological and social changes including the rise of artificial intelligence, machine learning and automation will affect the next stages of evolution of the social contract in India.
India will, once again, need to redefine its social contract to meet these new demands and support people through the inevitable changes.
Education will be a key building block in navigating these changes. While there has already been considerable progress in education in India, especially in enrolment at primary and secondary levels- particularly for girls, there will need to be serious investment in re-skilling, especially in areas robots cannot do.
An Indian social contract for the 21st century might also may also require a minimum income for all, structured in a way to retain incentives to work and retrain. I would also argue better use should be made of the growing pool of female talent, with more investment made in childcare, shared parental leave and elderly care.
The social contract in India continues to rely heavily on unpaid female labour despite the fact women are increasingly educated. Over time this will change as it has in many countries – more educated women will want to work outside the home, not least because the economic rationale of higher incomes will be very compelling. As noted in an analysis in Economist magazine, if more women in India were supported to work in the paid labour market, India would be much richer.
This is an exciting time for India and, with a number factors coming together, it is the opportune time for the country to reassess its social contract. If the new contract supports people through change and reassures them they will be looked after during the inevitable dislocations that come with change, there will be no stopping India as it emerges on the world stage.
Minouche Shafik is the Director of the London School of Economics and Political Science (LSE) and the former Deputy Governor of the Bank of England. This piece is based around the IG Patel lecture on social contracts she gave in Mumbai
The views expressed are personal
Close Story