Akhilesh Yadav's political fortunes in UP polls ride on Agra-Lucknow expressway
Updated on Feb 07, 2017 07:10 AM IST
Uttar Pradesh chief minister Akhilesh Yadav's political fortunes are riding on the expressway, which is at the core of a development plank the Samajwadi Party is hoping will carry it back to power in the upcoming assembly elections.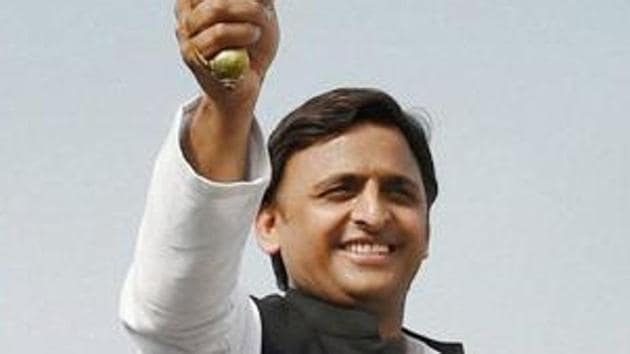 Hindustan Times, Lucknow/ Unnao/ Kannauj/ Etawah/Agra |
Gulam Jeelani and M Tariq Khan
Until a couple of years ago, Agra and Lucknow were connected by a narrow two-lane road riddled with potholes and sluggish traffic that underscored the poor infrastructure that Uttar Pradesh was notorious for.
Not anymore. The 302-kilometre expressway that opened last December provides a seamless journey and has transformed the villages it slices through and the lives of thousands of people whose livelihoods depend on the road.
Not just them, chief minister Akhilesh Yadav's political fortunes are riding on the expressway, which is at the core of a development plank the Samajwadi Party is hoping will carry it back to power in UP.
The 3,000 hectares of land in 232 villages on the route that spans 10 districts was acquired without even a whimper of protest because of two reasons -- the quantum of land compensation that was four-fold the market rate and the fact that entire route was a Yadav family pocket borough.
Udavan Singh, a farmer in Etmadpur Madra village near the carriageway starting point in Agra, used to live in a thatched hut before he got Rs 1.5 crore compensation per bigha of land in 2015. He now lives in a six bed-room house and has switched political sides.
"I got a house and a car (SUV). We also got concrete roads. I used to campaign for BJP against Raj Babbar of Congress. Now I am with Akhilesh Bhaiyya," he said.
Singh is one of countless farmers whose aspirations have been fuelled by the expressway that has also made truckers happy by slashing their travel time by two hours, besides providing a joyride route for SUV owners.
For instance, Jaiveer in Himnapur village of Uttar Pradesh's Kannauj was just an ordinary farmer till 2015. Today, this 36-year-old is envied after getting a whopping Rs 2 crore by way of land compensation for his 10.5 bigha land.
"We gave land but it improved our lives. I have purchased new land too," said Jaiveer. The multi-millionaire has bought a new Wagon R, a tractor and a patch of land but prefers to live in his old mud house. Money does not bring business sense for most of these beneficiaries, who are still trying to figure out ways to invest the sums and secure their future.
The millionaire stories and the sky-high compensation have also caused heartburn. And nowhere is this felt more acutely than in Etawah -- the home turf of the ruling Samajwadi Party (SP) patriarch Mulayam Singh Yadav.
Ask Ramesh Chandra, a farmer of Agupur Gopalpur village of Etawah, who got just five lakh rupees for his two bigha land, indicating a different compensation formula may have been adopted.
"We feel cheated. We do not know the criteria adopted for calculating the compensation," he says ruefully, notwithstanding his loyalties to the Yadav family. But Chandra and his neighbour Satvir Singh, also a beneficiary, all dislike Prime Minister Narendra Modi for scrapping two high-value currency notes last November.
"At least we have electricity, water and roads here. Modiji denied us our own cash," he said.
Chandra's resentment finds echo in Jagtapur village whose former pradhan Amresh Patel even moved court over 'discrepancy' in fixing compensation. The petitions were later withdrawn, he said.
Such rags-to riches stories were possibly what inspired Akhilesh to publicly claim credit for the project saying "If you can double the speed, you can triple the economy."
For the perfume business fraternity of Kannauj -- where bullock carts are still used -- the expressway has come as a road to prosperity.
"Lucknow is now much nearer. Tourist travelling from Delhi to Lucknow will stop by in Kannauj and buy perfume," said Fauzan Malik, a leading perfume businessman in Kannauj, the parliamentary constituency of Akhilesh's wife Dimple Yadav.
But many others say the promised cascading economic benefits haven't materialised yet, causing a rural-urban divide, as civic amenities, petrol pumps and eateries are yet to come up. The political expediency behind its inauguration had led BSP chief Mayawati accuse the ruling SP government of undue haste.
Close Story
Personalise your news feed. Follow trending topics