Assembly elections 2017: How BJP won and the SP, BSP lost the Dalit vote in UP
Updated on Mar 12, 2017 07:21 AM IST
The grand success of the BJP in the 2017 elections of Uttar Pradesh can be owed to its social engineering strategy crafted by Amit Shah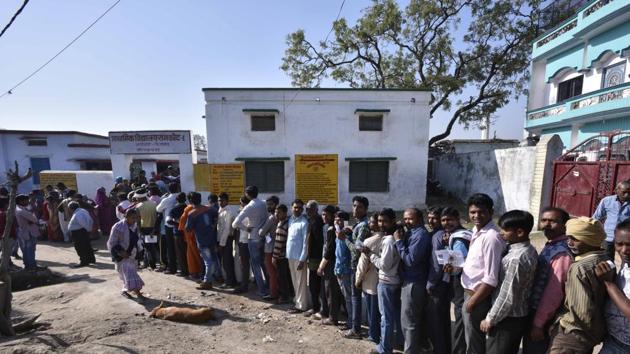 The grand success of the BJP in the 2017 assembly elections in Uttar Pradesh can be attributed to its social engineering strategy crafted by Amit Shah. He successfully mobilised non-Yadav OBCs, non-Jatav SCs, scattered MBCs and their respective caste parties by successfully associating with them. This created a grand alliance of castes. Another additional factor for the BJP's success was a polarisation in its favour.
The BJP made intense efforts to bring within its court almost 40 numerically small MBCs such as Gaur, Luhar, Kumahar, Bind, Mallah, Pal, Rajbhar, Chauhan etc. on a large scale. Though these castes are numerically small, they create a huge vote bank when united. Amit Shah himself attended their caste meetings, and the BJP gave these caste leaders large roles in its organisation during the campaigning. In order to polarise such castes in favour of the BJP, the party made an alliance with Suheldev Bhartiya Samaj Party under Om Prakash Rajbhar's leadership. Amit Shah also participated in functions organised in the memory of caste leader Suheldev and even started a train in his name.
Other important political parties also left no stone unturned in trying to appeal to the Dalits and most backward castes (MBCs). The BSP under Mayawati's leadership spoke about keeping its Dalit vote bank intact in these elections; while the BJP and SP-Congress alliance tried to associate non-Jatav Dalits by giving them party tickets and important posts in the party organisation.
Just like the BJP, the SP–Congress alliance too kept its focus on the non-Jatav Dalits during these elections. They were of the view that the Jatavs were already in favour of the BSP so it would be easier to lure the non-Jatav Dalits. The SP also followed the strategy of providing political representation to non-Jatav Dalit castes by giving them party tickets during the election and important posts in the party organisation.
Mayawati provided tickets to 87 Dalit candidates, while trying to associate with other non-Jatav Dalits such as Pasis, Khatiks, Dhobis etc., in addition to the Jatavs. The BSP had no doubts about its Dalit voter base, but there could be various reasons behind the party losing this. The first is that the BSP has failed to fulfil the aspirations of the Jatav middle class many times. Secondly, an aggression was built up among small Dalit groups due to the inclusion of non-Dalits in the party. This led the smaller Dalit groups to move towards other political parties.
There were other issues which did not go Mayawati's wau such as the Dalit-Muslim alliance not working in favour of the BSP as anticipated. Educated Muslims also did not support the BSP because they did not believe in the party's promise of a fair trial for Muslims accused of terrorism. Rural Muslims could also not connect with the development promises of the BSP.
It looks like the BSP will have to seriously rethink its strategies.
Badri Narayan is a professor at Govind Ballabh Pant Social Science Institute, Allahabad. The views expressed are personal