What kind of traveller are you? Here's what your Sun sign suggests
Published on Nov 26, 2022 12:44 PM IST
While some people like travel to explore their adventurous side, others cringe at the thought of leaving their familiar surroundings. Let us explore this for each of the zodiac signs.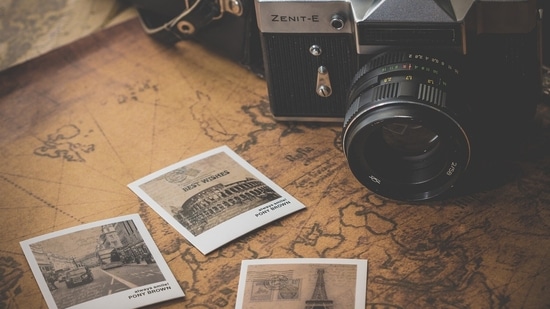 While some people like travel to explore their adventurous side, others cringe at the thought of leaving their familiar surroundings. For some people, travelling is their job; for others, it's a pastime or a chance to escape from the stresses of everyday life. This is where your Sun sign can give a valuable clue with respect to your attitude towards travel. Let us explore this for each of the zodiac signs.
Aries: When they travel, they want to combine exciting activities with delicious local cuisine. You can tell they are serious foodies since they spend a lot of time while arranging a trip writing down recommendations for the best restaurants in their location. They are full of boundless enthusiasm and a genuine appreciation for nature, making them the ones most likely to propose going on an adventure.
Taurus: To them, travelling means comfort. Hence, they like visiting destinations with high standards of style, entertainment, and cuisine. When they're among people they like, nothing makes them happier than being showered with attention. Otherwise, they can take offence at the intrusion into their privacy. When they travel, they clearly enjoy window shopping along fashionable avenues.
Gemini: They've got the nomad gene. Educating themselves is the primary motivation for their travels. Both real and imagined journeys across time fascinate them because they provide them a window into the world beyond their own. They want to talk to locals to learn as much as they can about the place they're visiting. Their joy comes from the pursuit of knowledge, and they take great pleasure in accumulating accounts of any given location from a variety of sources.
Cancer: When they are around their loved ones, be it family, a significant other, or close friends, they are at their happiest. They are most interested in getaways that provide them plenty of time to unwind in a tranquil environment. Even though they enjoy seeing new places and doing new things, they prefer to relax in the comfort of their opulent resort with their closest friends.
Leo: Their trips are focused on satisfying their curiosity for local art and culture. They prefer to prepare ahead and have everything set up perfectly rather than winging it when they take a trip. They like indulging in potent and extravagant activities while on the road. They enjoy nothing more than seeing the world in the finest comfort possible. They like bragging about every detail of their luxurious vacations.
Virgo: Changing their usual schedule and hobbies is something they despise, thus travel is usually not something they look forward to. They mainly only travel for work or on a compulsion basis. They are so thorough and organised that even when on vacation they write up a list of everything they need to accomplish, treating it like a duty. Nonetheless, being the workaholics that they are, they must take to travel once in a while.
Libra: Because they are born with a knack for making friends, they have the potential to become some of the most well-rounded and experienced globetrotters. They're fine with going on the occasional trip, but their passion for exploration is boundless. As an alternative, they might pursue occupations that entail travel to other regions, such as photography or tourism, where they can interact with humans and the natural world.
Scorpio: Getting away from it all can do wonders for their mental health. Their internal lives are so hectic that they seldom express their true feelings. They are able to make contact with the various facets of their personalities and find the serenity they have been seeking by going on a trip. They have a penchant for exploring remote locations. They like exploring on their own time.
Sagittarius: They're one of the most exciting groups of individuals and love to have a good time. They find that exploring new areas is a wonderful outlet for their spirit of adventure. They have no set travel schedule and are able to go wherever the mood strikes them. With a thirst for knowledge, they like travelling to far-flung destinations. They are carefree, gregarious people who make a lot of friends everywhere they go.
Capricorn: While they enjoy travelling, they detest having to make last-minute plans. They are natural organisers and hard workers who enjoy meticulously crafting itineraries to see as much of a new place as possible. They have a thing for grandiose structures, whether they are hotels, forts, or shrines. They find renewed inspiration and relief from their day-to-day anxieties when they travel.
Aquarius: They travel to understand themselves better. They seek out unusual destinations where they may have meaningful exchanges with locals and learn about different cultures. They plan trips so that they may meditate and rediscover themselves. These free-spirited adventurers relish the opportunity to see the world without restrictions. Travelling connects them to their purpose.
Pisces: They love going with the flow and travelling is no different. They look for offbeat places to visit where they may have valuable conversations with people and get insight into other cultures. They arrange getaways in order to have some alone time, contemplate, and find who they really are. They love to connect to nature and want to get away from the hustle-bustle of daily life to find their inner self.
---------------------------
Neeraj Dhankher
(Vedic Astrologer, Founder - Astro Zindagi)
Email: info@astrozindagi.in, neeraj@astrozindagi.in
Url: www.astrozindagi.in
Contact: Noida: +919910094779