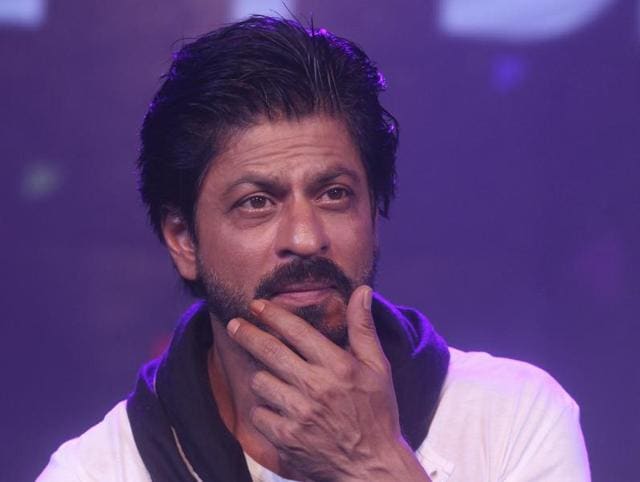 Anupam Kher supports Shah Rukh, asks BJP leaders to stop talking rubbish
Anupam Kher has come out in support of his Dilwale Dulhania Le Jayenge co-star Shah Rukh Khan after Yogi Adityanath compared the Bollywood superstar with Pakistani terrorist Hafiz Saeed for his comments over intolerance in India.
UPDATED ON NOV 05, 2015 10:07 AM IST
Actor Anupam Kher was among a host of Bollywood celebrities who came out in support of Shah Rukh Khan after he was compared to Pakistani terrorist Hafiz Saeed by Bharatiya Janata Party leader Yogi Adityanath. Kher, who has earlier criticised the decision of filmmakers returning their awards to protest rising intolerance in the country, is due to lead a 'tolerance march' in Delhi on November 7.
However, he supported Khan who had also commented on "the climate of intolerance" on the occasion of his 50th birthday on Monday. The actor said there was "nothing worse than religious intolerance and that it would take India to the Dark Ages".
Kher blasted the controversial statements made by some of the BJP leaders against Shah Rukh. "Some members of the BJP really need to control their tongue & stop talking rubbish about @iamsrk. He is a national icon & We r PROUD of him," he tweeted.
Kher was reacting to Gorakhpur MP Adityanath's comments. He had said about Khan's stance, "These people speak the language of terrorists. There is no difference between the language of Shah Rukh Khan and (terror mastermind) Hafeez Saeed. Shah Rukh Khan should remember that if a huge mass of people boycotts his films, he will also have to wander on streets like a normal Muslim."
Read: Yogi Adityanath compares SRK to Hafiz Saeed
Adityanath's comments come hours after Bharatiya Janata Party general secretary Kailash Vijayvargiya retracted his previous day's tweet calling Khan "anti-national." Sadhvi Prachi, a controversial Hindutva leader, had also hit out at Khan on Tuesday, dubbing him a "Pakistani agent".
National Award-winning filmmaker Madhur Bhandarkar also said blaming the Bollywood superstar like this is wrong. "Whoever has said this, is his personal view. I think blaming Shah Rukh Khan like this is wrong. The nation loves him and he is a big superstar. Shah Rukh's point of view is his personal and we should respect it, that's the beauty of our democracy."
Malayalam film director B Unnikrishnan and ace comedian Jagdish also came out in support of Shah Rukh. Jagdish said this sort of "fascist outlook" should be rejected outright. "I know the actor quite well as I was fortunate to act along with him in one film and he is a truly secular person in all respects," said the actor. Unnikrishnan said Shah Rukh took a stand with no ulterior motives.
(With inputs from agencies)
Close