Intolerance debate chaotic, have faced similar backlash: AR Rahman
Updated on Nov 25, 2015 11:23 AM IST
Oscar-winning composer AR Rahman on Tuesday said the way people are protesting against the growing state of intolerance in the country is "poetic" as it is non-violent in nature. However, when asked about Aamir Khan's comments on the issue, the musician said, "Don't pull me into trouble."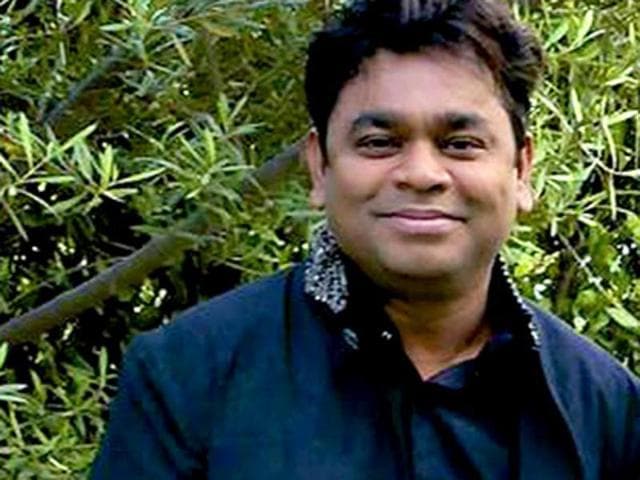 Oscar-winning composer AR Rahman on Tuesday broke his silence on the protest against "the rising incidents of intolerance" in India, calling #AwardWapsi "poetic" as it is non-violent in nature.
Rahman said any kind of revolt should be classy and people should not go out and hit one another. "Everything should be done classily and any kind of revolt should be classy. I think it is very poetic what people are doing rather than hitting each other," he said.
After the murder of rationalist MM Kalburgi and Narender Dabholkar, many writers, historians, filmmakers and scientists returned their awards in protest. Actors Shah Rukh Khan and Aamir Khan also spoke against the "climate of intolerance," inviting a rabid backlash.
The music maestro, however, refused to comment on Aamir Khan saying his family contemplated leaving India after the rise in incidents of intolerance. Rahman said, "Don't pull me into trouble."
Aamir had said that his wife Kiran Rao suggested leaving India in the face of intolerance. The comments came after Shah Rukh Khan also faced public wrath over his "extreme intolerance" comment. He was termed a "Pakistani agent" and a traitor. SRK, however, retracted his statements and said in an interview, "I never said India is intolerant."
Read: Aamir asks wife Kiran to stay away from Mumbai
The singer-composer also said the intolerance debate in India is becoming chaotic. "It is becoming very chaotic. People are hitting each other. We should set an example because we come from the land of Mahatma Gandhi. We have shown the world how all revolution can be done without violence," Rahman said on the sidelines of NFDC Film Bazaar.
Rahman, known as the 'Mozart of Madras', had also faced religious resistance when fatwas were issued against him over his decision to compose the music of Muhammad: The Messenger of God, a film based on prophet Mohammad's life. "I have gone through something similar sometime ago. And I then also mentioned that nothing should be violent. We all are ultra civilised people. It is a chaotic protest . We should show to the world that we are one of the most civilised culture," he added.
Read: Bollywood turns against Aamir Khan
Meanwhile, Aamir received support from Bollywood where Soni Razdan, filmmaker Hansal Mehta and actor Sophie Choudhary tweeted that the actor had every right to express his views.
Personalise your news feed. Follow trending topics