Dhoni's childhood teachers are ecstatic about making cameos in his biopic
They played parents, siblings, mentors to him when he was their pupil. And he has repaid them in a way they had never imagined even in their wildest dreams -- by giving them cameos in the upcoming biopic on his life, MS Dhoni: The Untold Story.
MS Dhoni Film
Updated: Sep 27, 2016 17:45 IST
They once played friend, philosopher and guide to a shy youngster who showed glimpses of his cricketing talent on dusty grounds in Jharkhand's capital Ranchi.
Years later, they are playing themselves in a biopic on the man who is still the introvert but is also a world champion cricketer worshiped by millions of fans –Mahendra Singh Dhoni.
The much-anticipated biopic on the cricketer, MS Dhoni: The Untold Story, is set for release on September 30.
Several teachers of Jawahar Vidya Mandir (JVM), where Dhoni studied in the school from class 1 to 12, are part of the film's cast and will be seen in scenes ranging from a few seconds to few minutes.
Bollywood actor Sushant Singh Rajput is playing the role of the grown up Dhoni in the Neeraj Pandey-directed biopic showcasing Dhoni's life through his days as a young student to a double World Cup winning captain.
"What made the experience truly special for us was the fact that Mahendra himself asked the filmmakers to include some of his real life teachers in the film," said Sushma Shukla, who taught Biology to Dhoni in class 9 and 10.
"It is gratifying when teachers' efforts are acknowledged by students even after they reach such heights."
Shukla is among four teachers who will be seen is relatively meaty roles in the film, which has several scenes shot in the school, besides other parts of Ranchi where Dhoni has his house. Shooting in Ranchi was completed in October-November, 2015.
Dhoni's teachers, most of who had never acted even in a school drama, still remember him as a disciplined, soft-spoken and modest student.
"Even when he scored 200 runs in a school match, he never got too excited…and told us about the match with only a slight smile on his face," said Dhoni's Hindi teacher Abha Sahay.
"He is rightly called Captain Cool," she said, referring to an oft-used moniker to describe Dhoni who led India to the World T20 title and the one-day World Cup. Dhoni retired from Test cricket in 2015 but still leads Team India in T20 and one-day internationals.
Sahay said it was this modesty and level-headedness which took him to great heights.
The teachers recalled that earlier the cricketer used to visit the school every time he was in Ranchi.
"We had to ultimately ask him to stop coming because the students would get too excited and huge crowds gathered outside the school… it have rise to a stampede-like situations," said Shukla.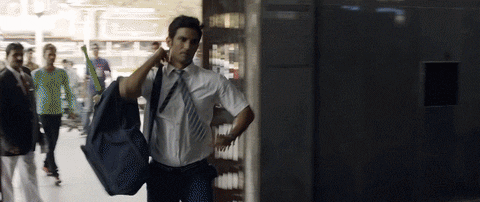 Follow @htshowbiz for more
First Published: Sep 10, 2016 16:46 IST