Don't want to accept any affair, says Alia Bhatt on Aap Ki Adalat
Alia Bhatt has opened up about her personal life on a TV show. She blushed when she was asked about her alleged affair with Ranbir Kapoor.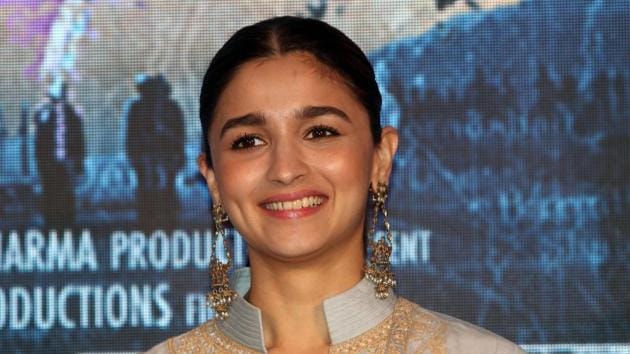 Updated on May 11, 2018 03:53 PM IST
Alia Bhatt, Bollywood's reigning queen, has talked about the rumours about her that are carried in the magazines. She says she doesn't want to 'accept' anything. Alia Bhatt is the guest on Rajat Sharma's Aap Ki Adalat this week. She said, "Even if something is going on, I don't want to accept," when Sharma asked her about Ranbir Kapoor.
She further said, "My face has gone red and I am trying to control it."
She said that she 'bunked' classes to watch Shah Rukh Khan and Govinda's films. She wanted to make her debut with a film like Kuch Kuch Hota Hai, but he has no regrets as "Student Of The year was also directed by Karan Johar."
Alia still feels nervous before a shoot, but she thinks "nervousness makes you better."
She also opened up about memes and jokes made on her. While referring to Karan Johar's chat show, she said, "I talked like a duffer there and people thought that I don't know anything. I don't feel bad about not knowing anything, so I talk about it before others. That way they don't drag it."
She recalled an incident in Singapore where people at airport told her that they recognise her. Just when she thought it might be because of her films, they said, "we have read jokes on you."
Alia Bhatt's Raazi has released in theatres today.
Close Story
Personalise your news feed. Follow trending topics