I'm not treated as an option for roles now: Taapsee Pannu on life post Pink
Actor Taapsee Pannu talks about how things have changed for her post Pink.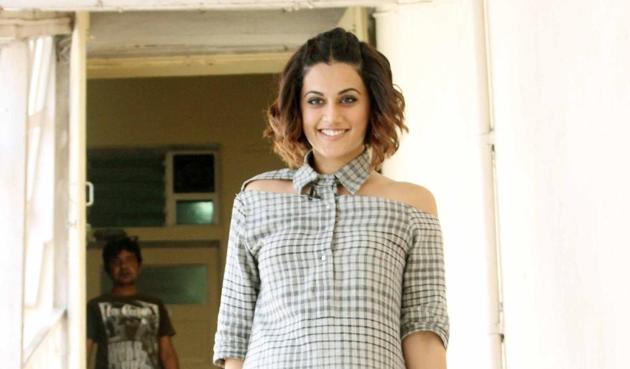 Updated on Jan 01, 2017 04:50 PM IST
Even after three months of her critically acclaimed Pink's release, actor Taapsee Pannu is basking in the glory of its success. And why not? Besides bolstering her position in the industry, the film has also changed the attitude of filmmakers towards her.
Changed attitude
"I am not treated as an option for roles anymore. I am not saying that I have reached a point where I have become the priority, or that they are writing roles specifically for me. But the names that they put me alongside are established and revered ones. For me to reach that level with my third film is really big," says the actor, who was cast along actor Amitabh Bachchan in Pink.
The game plan
"I haven't really had an elaborate plan in my head but I knew that I am going to be slow and steady. I didn't want to become an overnight star. I knew that it won't happen with me. So, I decided to do one film a year, but so impactful that it'd last till my next film, at least," she says.
The trust Factor
"Now people show more trust in me. Initially, they thought that I was one of the hundreds... But once you prove yourself with your work, you get their attention. So, the taking-everyone-by-surprise thing worked for me," says the Baby actor.
Close Story