No Padmaavat screening in Rajasthan as 'real' Karni Sena continues protest
Despite the Mumbai faction of Karni Sena group withdrawing its protest, Padmaavat will not be screened in Rajasthan as Shri Rajput Karni Sena claims his is the 'real' Karni Sena.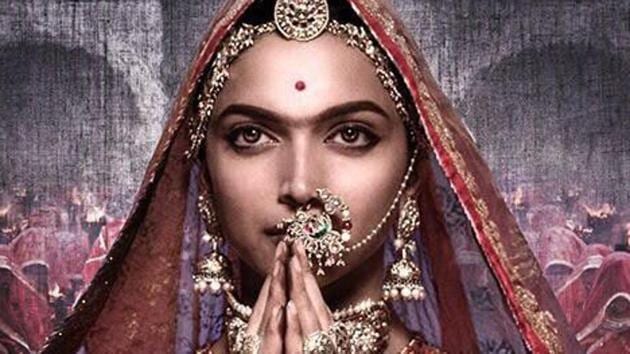 Updated on Feb 03, 2018 04:47 PM IST
Hindustan Times |
, Jaipur
Manoj Ahuja and Salik Ahmad
Film distributors and multiplex owners in Rajasthan will not be showing Padmaavat as Shri Rajput Karni Sena patron Lokendra Singh Kalvi continues to oppose the Sanjay Leela Bhansali film although a splinter Karni Sena group withdrew its protest.
Kalvi on Saturday said that Karni Sena's opposition to Padmaavat will continue and those claiming otherwise are not "real Karni Sena".
Also Read | Rajput pride, moustachioed men and legacy: What drives the Karni Sena protests against Padmaavat
"There is some duplicity going on in the name of Karni Sena and eight such bodies have sprouted over the years. There are people giving statements on behalf of Karni Sena, but there is only one Karni Sena and our stand is clear that Padmaavat should not have been released," he said.
He was reacting to the news that Karni Sena has decided to take back its protest and accepted that the movie glorifies the valour of the Rajputs. On Saturday, Shri Rashtriya Rajput Karni Sena's Mumbai leader Yogendra Singh Katar had said that on the directions of organisation's national President Sukhdev Singh Gogamadi, a few members watched the movie in Mumbai on Friday and found that the movie glorifies the valour and sacrifice of Rajput and every Rajput will feel proud after watching the film.
Meanwhile, Shri Rashtriya Rajput Karni Sena president Sukhdev Singh Gogamedi has said the letter that has been circulating on social media claiming that Karni Sena has called off protests and has been carried by the media in name of Sena's Mumbai leader Yogendra Singh Katar is fake. "We are investigating how the fake letter was circulated," he said at a press conference in Jaipur.
Film distributors in Rajasthan have reacted cautiously. "The reactions that we have got from Karni Sena leaders are not the known faces. The release of the movie in Rajasthan will depend on the stance of Kalviji," Rajasthan's leading film distributor, Raj Bansal said, adding that the uncertainty would continue.
Another distributor, Sanjay Chatar expressed similar sentiments.
However, a multiplex owner, who did not wish to be named, said that there was hope that the matter could be resolved soon, paving the way for the release of the film in the coming days.
The protests started in January last year when Bhansali was assaulted on the sets of the film in Jaipur, as members of the fringe group claimed that the film has a romantic sequence between the characters of the 13th century Mewar queen Padmini and Delhi Sultanate ruler Alauddin Khilji, played by Deepika Padukone and Ranveer Singh.
Despite the filmmaker's denial, protests continued in many states across India and came to a head around the time of the film's release.
The Mumbai-based Karni Sena's Katar had also said in a letter that there was no objectionable scene between Khilji and Padmini that could hurt the sentiments of Rajputs, and declared that his outfit was withdrawing their protest. He also said that it will help the administration to release Padmaavat in Rajasthan, Madhya Pradesh, Gujarat and other places in India where the movie was not screened.
The Karni Sena had been demanding a ban on Padmaavat on the grounds that it "distorted" historical facts and projected queen Padmini in poor light. Last month, Supreme Court also lifted the ban on the movie imposed by several states and directed them to ensure its release.
The film was released after several modifications, including in its title, on January 25 amid protest from various groups, including Karni Sena. However, it was not released in Rajasthan, Madhya Pradesh and Gujarat.
Follow @htshowbiz for more
Close Story