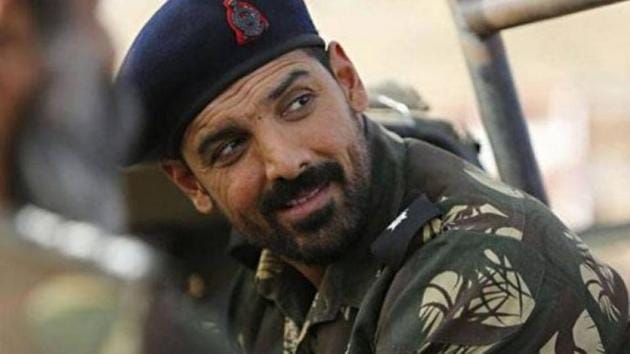 Parmanu new song Thaare Vaaste reveals John Abraham's deadly plan. Watch video
Parmanu is about the nuclear test carried out by India in 1998. The film features John Abraham and Diana Penty in lead roles.
UPDATED ON MAY 21, 2018 07:18 PM IST
Slowly and steadily, producer-actor John Abaraham has started to create a strong buzz around his next film, Parmanu-The Story Of Pokhran.
On Monday, he released a new song titled Thaare Vaaste from the film. He tweeted, "Feel the force of nationalism in #ThareVaaste as we relive the moments that changed India's history!"
The song introduced his team members on the covert operation of testing nuclear weapons while avoiding the suspicion of international forces.
The song also shows the hardships faced by his team during the secret mission. Voiced by Divya Kumar and composed by Sachin-Jigar, the song has a nationalistic fervour to it.
In an interview with the Hindustan Times, John talked about the film. He said, "My director Abhishek Sharma and I wanted to shoot the film in a way that gives the feel of the time period when the actual tests happened. So, we went for recce in May last year, and started shooting from May 31. We worked in temperatures ranging from 50-52 degrees and sometimes even 55 degrees, and that too under lights."
He further said, "Abhishek and I wanted to shoot in that atmosphere and ecosystem as we really wanted to go through the process and the entire credit goes to all my cast and crew. They all stood by me and in fact, we finished this film two days ahead of our schedule. So, it's been a great and fantastic experience."
Parmanu also features Diana Penty in an important role and is set to hit the screens on May 25, 2018.
Close