This is the combined net worth of Priyanka Chopra and Nick Jonas
Updated on Jul 27, 2018 07:01 PM IST
Priyanka Chopra and Nick Jonas, who met at the 2017 Met Gala in New York, are expected to get married later this year. Nick and Priyanka are yet to confirm the engagement.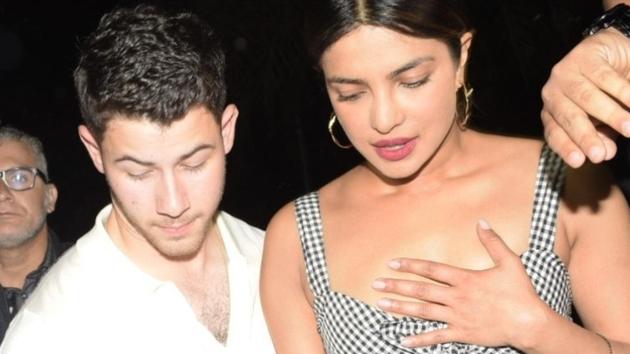 American media confirmed on Friday that actor Priyanka Chopra and American singer Nick Jonas got engaged last week and are all set to tie the knot later this month. The news of Priyanka walking out of Salman Khan's Bharat is also being seen in this light, especially after director Ali Abbas Zafar tweeted to say that she did so for a "very special reason".
Priyanka and Jonas are among the leaders in their respective work fields, and their net worth is a reflection of their stardom. As per a report in Forbes, Priyanka was at number 97 in the list of most powerful women in the world. In this November, 2017 report, her yearly earning was estimated to be approximately $10 million (Rs 64 crore) between June 1, 2016-June 1, 2017.
On the other hand, a report in Daily Mail estimates Nick Jonas' net worth to be close to $25 million (Rs 171 crore). This report is a couple of months old, but his fortune hasn't changed much since then. However, this is his net worth while Priyanka's was her yearly earning.
Priyanka and Nick first met when they walked for Ralph Lauren at the 2017 Met Gala, an event often described as the Oscars for fashion. While rumours of their relationship didn't take off until a year later, they stayed in touch the whole time.
Priyanka explained in an interview to Jimmy Kimmel that because both she and Nick were wearing Ralph Lauren creations, they decided to go to the event together. "Yeah, we were on the same table and we already know each other. So he was like 'Hey, you wanna go together?' And I was like yeah, OK, let's go together. It ended up working out," she said.
Personalise your news feed. Follow trending topics