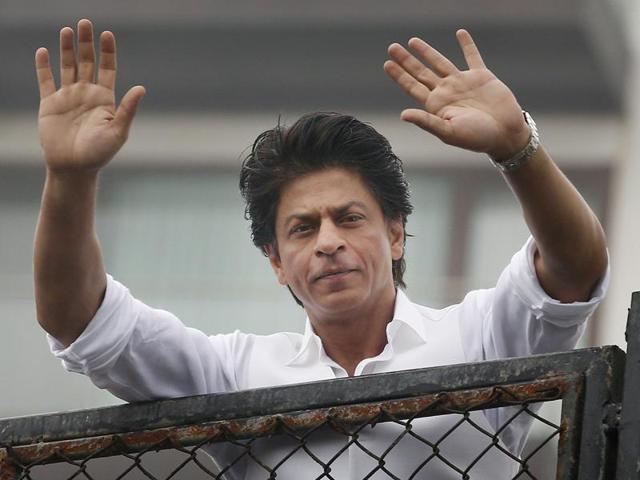 Thrice in 7 years: Shah Rukh Khan detained again at US airport
Superstar Shah Rukh Khan was detained at the Los Angeles international airport on Thursday evening, the third time in seven years, possibly for a match with an entry on any of the many US terror watch-lists.
Hindustan Times | By Yashwant Raj
, Washington
UPDATED ON AUG 12, 2016 09:59 PM IST
Bollywood actor Shah Rukh Khan was detained at the Los Angeles International Airport on Thursday evening, the third time in seven years, possibly for a match with an entry on any of the many US terror watch-lists.
An exasperated Khan tweeted the detention "really really sucks", drawing an apology from senior US state department official Nisha Biswal and the US envoy to India, Richard Verma.
The reasons for the actor running into trouble with US immigration and airport authorities were not clear to Indian officials. The US has multiple watch-lists.
"I fully understand & respect security with the way the world is, but to be detained at US immigration every damn time really really sucks," Khan tweeted. He added in another tweet, "The brighter side is while waiting caught some really nice Pokemons."
Khan, whose 2010 film "My Name Is Khan" dealt with racial profiling in the United States, was allowed to go after the Indian embassy intervened with the state department and the department of homeland security, which oversees security at all entry points.
No formal complaint was lodged with the US as Khan had not complained of harassment, sources said.
While there was no response yet from the US department directly responsible, US ambassador Richard Verma tweeted: "Sorry for the trouble at LAX @iamsrk. We are working to ensure it doesn't happen again. Your work inspires millions, including in the US." Khan responded by thanking Verma for his concern.
Biswal, the assistant secretary for south and central Asian affairs, earlier tweeted to Khan she was "sorry for the hassle" but added that even US diplomats "get pulled for extra screening".
Khan was detained by US immigration at Newark Liberty International Airport in New Jersey for about two hours in 2009 after his name came up on a terror alert list. He was travelling to the US at the time to publicise "My Name Is Khan", ironically about the racial profiling of Muslims.
He was then detained in 2012 at Westchester County airport near New York while travelling in a private jet with Nita Ambani, wife of business magnate Mukesh Ambani. At the time, the star had been invited to deliver a lecture at Yale University and he had reached three hours late as a result.
"Whenever I start feeling too arrogant about myself, I always take a trip to America," he had said in his address. "The immigration guys kicked the star out of stardom."
Read | US official says working to ensure SRK detention doesn't happen again
"Secondary screening" is a standard procedure followed by most countries. A secondary screening is done if a passenger triggers an alarm of any kind during the first-stage primary checking. He or she is asked to step aside for a secondary check.
Former Indian defence minister George Fernandes was strip-searched at Dulles International Airport in Washington DC twice, in 2002 and in 2003.
Indian officials don't know the cause of Khan's troubles. But they said there is a procedure by which individuals in a similar situation can seek redress, and get themselves off a list.
There was no response from the department of homeland security or Customs and Border Protection, which directly runs entry points into the US, till the filing of this report.
Read | Smooth passage for SRK at US airports? There's a plan for 2,000 Indians
Close