'Why should I want to divorce Babita?' asks Randhir Kapoor about his estranged wife
Updated on Apr 22, 2017 06:18 PM IST
Actor Randhir Kapoor says that his wife Babita is still 'crucial' to his life and neither of them plans to remarry, so divorce is out of the question. The Kapoor clan came together recently to celebrate Babita's 70th birthday.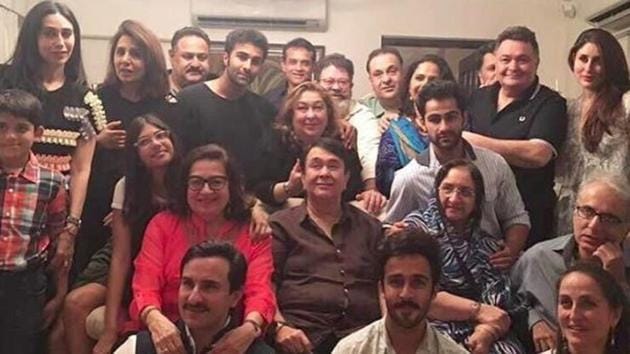 Hindustan Times |
, New Delhi
Monika Rawal Kukreja
Veteran actor Randhir Kapoor's wife, yesteryear heroine Babita, turned 70 on Thursday, and the whole Kapoor clan came together to celebrate.
People often wonder how, despite being separated for many years now, Randhir and Babita still share a cordial relationship and remain legally married. That's because they're both mature people and know their priorities in life, says Randhir.
Asked if Babita still has a special place in his heart, Randhir says, "She's a crucial part of my life. She has given me two lovely kids. We are all grown up people, and we preferred to stay separately, [but] we are not enemies."
Other than the fact that they don't live in the same house, nothing much has changed between him and Babita, says Randhir. "We still meet each other quite often. We go out, have dinners together, meet at family parties, and she's always there at family events, whether it's at Rishi's place or my house," he adds.
The senior actor has often been asked why he and Babita didn't divorce when they had already decided to part ways. "Divorce for what? Why should we head for divorce? I don't intend to get married again, and nor does she," says Randhir, adding that it was their extreme lifestyles that made them drift apart. "She found that I was a terrible man who drank a lot and came home late, which was something she didn't like. And I didn't want to live the way she wanted, and she couldn't accept me as I am, though it was a love marriage. So it's okay. We had two lovely children to look after. She brought them up in the best way and they have excelled in their career. What else I could have asked for as a father?"
Follow @htshowbiz for more
Personalise your news feed. Follow trending topics