Bigg Boss is just entertainment, shouldn't be taken so seriously: Nora Fatehi's secrets
Published on Sep 30, 2017 09:53 PM IST
Nora Fatehi says that she misses the 'Saturdays with Salman' on Bigg Boss the most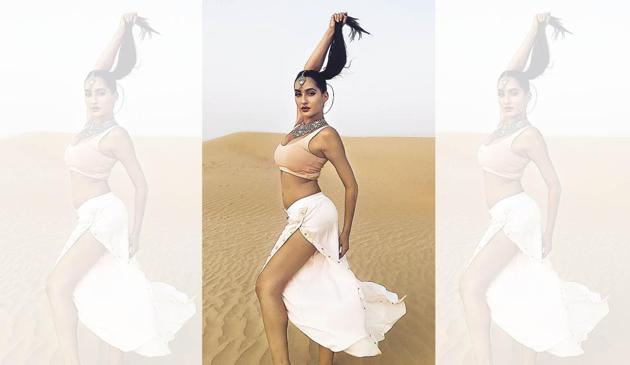 If you had to choose between acting and dancing, which one would you pick?
The two go together. To be a good actor, you need to be able to emote with your body. I can't choose between the two.
What's the weirdest compliment you've ever received?
"Oh, you're so fair"! It's weird because where I come from, it means 'get yourself to a tanning salon because you look sick'!
What's the one thing men do that puts you off?
I don't like guys who don't listen.
What's the cheesiest pick-up line someone has used on you?
"Is your dad a terrorist? Because you're a bomb."
Are you a mountain lover or a beach person?
Definitely a beach person!
What's the one superpower you wish you had?
I wish I could read people's minds.
What's the one thing about Bigg Boss that you wish people knew?
It's just a TV show, an entertainment show. And it's not meant to be taken so seriously.
Snapchat or Instagram…?
Instagram!
One thing about Bigg Boss that you miss?
The fun! And the Saturdays with Salman Khan.
What's the one question you hate answering?
"Oh, you speak Hindi?" I get very rude when someone asks me that.
What's the one thing you do before going to bed?
I apply coconut oil on my face.
Five things that we would find in your bag…?
Perfume, lipstick, lots of tissue paper, an extra Starbucks straw and a power bank.
If you woke up as Donald Trump, what would you do?
I would resign!
If you had 10 minutes to pack a suitcase what would you put in it?
All my clothes, I can actually pack it all.
Your go-to person for any advice?
My best friend, Esha.
The title of your biography would read…?
The Unsuitable Girl
The most important thing on your bedside table...?
A huge frame of me and my co-star Scarlette from the hit song of Baahubali.
Follow @BeingFeline on Twitter
From HT Brunch, October 1, 2017
Follow us on twitter.com/HTBrunch
Connect with us on facebook.com/hindustantimesbrunch
Close Story
Personalise your news feed. Follow trending topics