I wish I could've done The Fault In Our Stars! Dia Mirza talks movies and saving the planet
The actor reveals her dream director, title of her autobiography and more!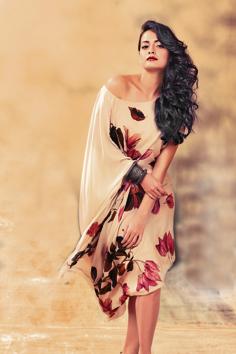 Updated on Apr 28, 2018 11:04 PM IST
If not an actor, you would have been...?
A full-time activist.
What's the weirdest compliment you've ever received?
"You look just as good in person as you do on screen." It's very weird, am I supposed to look different? It's me!
What's the one superpower you wish you had?
To be able to erase all the plastic in the world that is destroying our seas, polluting our air and our water!
If you woke up as Donald Trump, what would you do?
I wouldn't wake up.
One thing you do better than acting…?
Cleaning and cooking.
Three things not many people know about you…?
I paint, I cook and I do pottery.
If you had to invite three personalities to dinner, who would you call?
Amrita Sher-Gil, Indira Gandhi and Amrita Pritam. I think it would be an enchantingly interesting dinner.
What's the most important thing on your bedside table?
My bottle of water.
Your favourite side of the bed…?
The right side. My favourite side of everything is the right side!
A song that lifts your mood instantly…?
A Sky Full Of Stars by Coldplay.
A movie you wish you could have done…?
The Fault in Our Stars (2014). I really love that story!
Your dream Bollywood director to work with would be…?
Zoya Akhtar.
The most bizarre thing a fan has done for you?
Showing up at my front door with an engagement ring, proposing marriage!
Snapchat or Instagram…?
Instagram for me.
One thing that turns you off about people…?
Dishonesty. I cannot tolerate it.
If you had 10 minutes to get ready, you'd wear...?
I would wear a pair of jeans, a shirt and my sneakers.
The title of your biography would read…?
Ubuntu, it's an African proverb. Look it up!
From HT Brunch, April 29, 2018
Follow us on twitter.com/HTBrunch
Connect with us on facebook.com/hindustantimesbrunch
Close Story