Reliance Communications to evaluate alternate plans for its mobile business
Indo Asian News Service, Mumbai |
Indo Asian News Service
Oct 01, 2017 09:34 PM IST
Reliance Communications, widely known as RCom, said combination of the mobile business of Sistema Shyam Teleservices Ltd (SSTL) into RCOM is also expected to be completed this month
Reliance Communications (RCOM) on Sunday said it will evaluate an "alternate plan for its mobile business".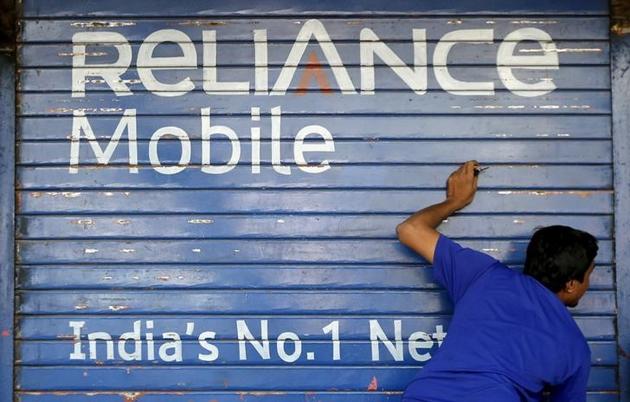 According to the company, its board of directors at a meeting held here on Sunday reviewed the ongoing strategic transformation programme and considered alternate plans for debt reduction.
"The board decided that RCOM will evaluate an alternate plan for its mobile business, through optimisation of its spectrum portfolio and adoption of a 4G-focused mobile strategy," the company said in a BSE filing.
"RCOM already has the unique advantage of capital light access to India's most extensive world class nationwide 4G mobile network through spectrum sharing and ICR agreements with Reliance Jio."
The company said that combination of the mobile business of Sistema Shyam Teleservices Ltd (SSTL) into RCOM is also expected to be completed this month.
"The addition of SSTL's valuable spectrum holdings in the 800-850 MHz band will strengthen RCOM's spectrum portfolio by 30 Mhz, and extend the company's spectrum validity period in eight important circles in the country till the year 2033," the filing said.
The company has valuable spectrum across 800, 900, 1800, 2100 Mhz spectrum bands aggregating 200 Mhz, valued at over Rs 19,000 crore for the balance of validity period, based on last auction pricing.
"The company will evaluate opportunities for monetisation of the same through trading and sharing arrangements," the filing revealed.
Further, RCOM announced that merger of its mobile businesses with Aircel has been called off with mutual consent.
The two companies had signed a binding agreements in September 2016 for the merger of RCOM's mobile businesses with Aircel.
"Legal and regulatory uncertainties, and various interventions by vested interests, have caused inordinate delays in receipt of relevant approvals for the proposed transaction," the BSE filing said.
"Unprecedented competitive intensity in the Indian telecom sector, together with fresh policy directives adversely impacting bank financing for this sector, have also seriously affected industry dynamics. As a result of the various factors aforesaid, the merger agreement has lapsed. The board approved the same."
The company elaborated that it will focus on domestic and overseas B2B (business to business) segment.
"These B2B businesses generate equal revenues from domestic and overseas operations," the filing said.
"As part of the ongoing transformation and in order to enhance value for all stakeholders, the RCOM board reaffirmed the focus on these stable, capital light B2B businesses which have sustained and predictable revenues and profits, with immense growth potential."
Besides its focus on B2B segment, RCOM will also go ahead with real estate monetisation.
"The company has made good progress in its monetisation plans for prime real estate assets, including at Dhirubhai Ambani Knowledge City, Navi Mumbai, admeasuring nearly 125 acres, with development rights of potentially over 17 million sq.ft. and prime property near Connaught Place, New Delhi, admeasuring nearly four acres," the BSE filing disclosed.
"Indications of interest from leading developers, and independent third-party valuations, have established significantly higher present value monetisation potential of Rs 10,000 crore for the DAKC Complex alone. The company is engaged with leading global and domestic players, and expects to finalise developments agreements through an open and transparent process over the next few months."
In addition to real estate monetisation, it will also monetise its tower and fiber assets.
"The company will continue to implement its plans for monetisation of its tower and fiber assets, as already announced," the filing added.