Chandigarh to receive 21,000 doses of Covid vaccine in first phase
Jan 08, 2021 11:54 PM IST
Will be administered to front-line workers including those from the municipal corporation and police department
Chandigarh is expected to receive 21,000 vials of Covid-19 vaccine in the first phase, which will be administered to front-line workers, the Centre has informed local health authorities.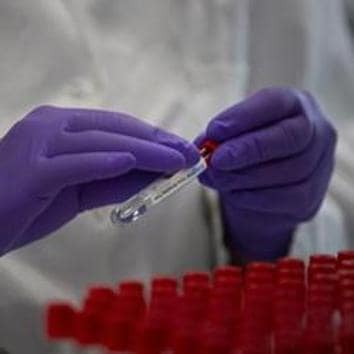 Even though the date for the rollout to begin has not been communicated yet, authorities said they are ready to start the drive within two days of receiving the vaccine, which will be administered at nine sites in the city.
Confirming the same, Dr Amandeep Kaur Kang, director, UT health department, said that a list of around 8,350 health workers has been prepared and updated on the central government's portal, who will receive the vaccine in the first phase. This will also include front-line workers of the municipal corporation and police department.
The health department conducted dry runs for the Covid-19 vaccination at Government Medical College and Hospital, Sector 32, and civil hospital in Sector 45 on Friday.
"We have received communication from the Centre that we will get around 21,000 vials in the first phase. However, the date for the rollout will begin has not been communicated yet. During the two dry runs that were conducted on Friday, the online system for updating and verification were working smoothly," Dr Kang said.
Post Graduate Institute of Medical Education and Research also conducted a dry run at the health and wellness centre in Sector 49 which is one of the designated sites for Covid vaccination in Chandigarh.
UT has also received the first lot of around 1.5 lakh syringes from the central government to carry out the drive. They have been stored at the district vaccine store in Government Multi-Specialty Hospital, Sector 16.
The vaccine, when available, will be procured by the district vaccine store from Government Medical Store Depot, Karnal.