ISI plot to highlight pro-Khalistan campaign busted, four held: Punjab police
Apr 03, 2018 11:24 PM IST
Besides setting liquor shops and buses afire, the accused allegedly planned to highlight the pro-Khalistan project by sticking posters at an upcoming IPL cricket match in Mohali.
Four people were arrested on Monday evening as the Punjab police's counter-intelligence wing foiled an alleged attempt by Pakistan's Inter-Services Intelligence (ISI) to publicise 'Referendum-2020' – a pro-Khalistan campaign – by setting buses and liquor vends afire, among other criminal activities.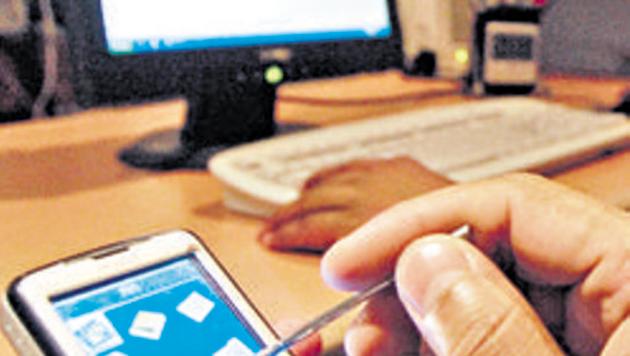 The accused, hailing from Shaheed Bhagat Singh Nagar district, were allegedly radicalised by an ISI agent through social media. Police said the four – identified as Manvir Singh, Jaspreet Singh, Sukhwinder Singh and Randhir Singh – were taken into custody while they were about to target a liquor vend.
Referendum-2020 is a project being planned by US-based radical group Sikhs for Justice (SFJ) in support of a separate Khalistan nation. According to a police spokesperson, initial investigations have revealed the presence of a Referendum-2020 Facebook page made popular in Punjab by pro-Khalistani elements across Pakistan and Europe.
According to assistant inspector general (counter-intelligence) HPS Khakh, the four also planned to put up Referendum-2020 posters at the upcoming Mohali IPL cricket match in a bid to garner international attention.
The accused, frequent visitors to the Facebook page, allegedly came in contact with a Pakistan-based ISI agent called Fateh Singh through a Malaysia-based woman, identified as Deep Kaur.
According to an IG-rank officer, the four – all in their early twenties – were allegedly lured with the offer of lucrative jobs. "Deep Kaur created a WhatsApp group for these youngsters, where they were convinced to indulge in unlawful activities. She then introduced the four to her leader, Fateh Singh, who instructed them to create panic in Punjab by setting wine shops and public transport buses on fire. As Referendum-2020 is not popular among the Punjab public, they wanted to highlight the issue through criminal means," he added.
This module had initially put up posters on Referendum-2020 across various areas of Shaheed Bhagat Singh Nagar. "But when they did not succeed in getting the public's attention, they decided to set a wine shop on Banga-Mukandpur road afire. Police nabbed them at Gunachur village, where they had assembled to carry out the task," the spokesperson said.
The accused had already been given ₹70,000 in funds, some of which was used to buy a motorcycle. The rest was given to an Amritsar resident, Asis, for procuring illegal weapons.