After testing Covid positive on Monday, Chhota Rajan admitted to AIIMS today
Rajan is one of the most guarded prisoners of Tihar. He was lodged in solitary confinement, in what is one of the biggest cells inside Tihar. Owing to his security, he was not allowed interaction with any other prisoners. Officials suspect he may have caught the infection from an asymptomatic jail officer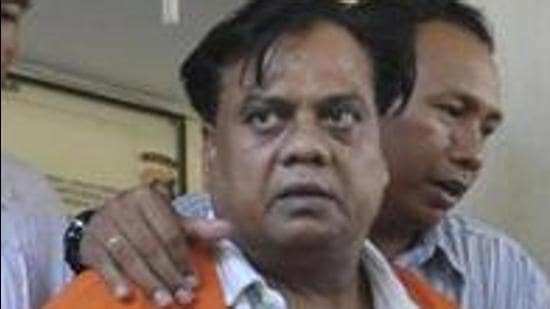 Updated on Apr 27, 2021 03:12 PM IST
Jailed gangster Chhota Rajan was rushed to New Delhi's All India Institute of Medical Science for treatment after he tested positive for Covid-19 on Monday evening, Tihar prison official aware of the matter said on Tuesday.
Rajan has been lodged in solitary confinement in one of the biggest cells at Tihar, where he was not even allowed to interact with other prisoners due to security concerns. Officials suspect he may have contracted the infection from some asymptomatic jail officer.
At least 170 out of 20,500 prisoners and 60 jail officers have tested positive for Covid-19 over the last four weeks at Tihar amid the second wave of the pandemic in the country, which has overwhelmed hospitals and triggered a shortage of critical supplies needed to save lives.
Activist Umar Khalid is among other prisoners, who have tested positive for Covid-19 at Tihar. He has been kept under isolation within the prison complex.
Prison officials said the spread of the infection in the most crowded jail complex in the country is such that prisoners like Rajan and Bihar gangster-turned-politician Mohammed Shahabuddin, who was also in solitary confinement, have tested positive. Other prisoners lodged in Tihar share space with other inmates in cells or barracks. But Rajan, Shahabuddin, and Delhi gangster Neeraj Bawana have been under solitary confinement in adjacent cells inside jail number 2.
Sandeep Goel, the prison's director-general, confirmed Rajan's hospitalisation, but did not wish to offer more details.
Rajan, one of India's most wanted gangsters, was arrested in Indonesia's Bali in 2015 after being on the run for two decades. He faced at least 68 cases including 28 related to extortion in Maharashtra alone and narrowly escaped an attempt on his life in Bangkok in September 2000. Prison officers said the 62-year-old has co-morbid conditions.
Close Story
Personalise your news feed. Follow trending topics