Kejriwal expedites green nod for construction of Army building
Feb 02, 2023 11:33 PM IST
The Thal Sena Bhawan coming up in Delhi Cantonment area will house the Indian Army's new headquarters
Chief minister Arvind Kejriwal on Thursday approved the construction of the Thal Sena Bhawan in Delhi Cantt, for which 476 trees will be transplanted and 103 felled, officials said.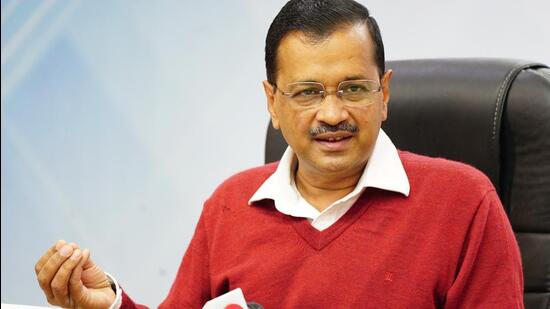 The Thal Sena Bhawan will house the Indian Army's new headquarters. Officials said there were patches of trees on the purported construction site, prompting the union ministry of defence (MoD) to write to the Delhi government--a proposal to remove and transplant 579 trees-- to clear the construction site. The project has now been cleared by CM Kejriwal, who, while approving the project, set a condition of 1:10 compensatory plantation, which is mandatory for all construction projects in the Capital involving the removal of trees. According to the rules, 5,970 saplings will now be planted in different locations.
"Given the importance of modern infrastructure for the Indian Army and in the interest of the nation, CM Arvind Kejriwal gave his nod to speed up the work by clearing the patch. The approval will help the army modernise their day-to-day activities, and give them access to better facilities," an official said asking not to be named.
As part of the approval, the Delhi government asked the ministry to not damage tress except those identified and approved by the government. "If any tree apart from the approved ones is damaged, it shall constitute an offence under Delhi Preservation of Trees Act 1994," the official added.
The requisite trees will have to be transplanted within six months from Thursday, according to the terms of approval, and compensatory saplings planted within three months. "The MoD will be responsible for maintaining the trees for the next seven years, according to Delhi government's guidelines. As per the proposal approved by the government, various species of trees that suit the soil and climate of Delhi will be planted in lieu of tose removed. These include neem, amaltas, pipal, pilkhan, gular, bargad, desi kikar and Arjun among other species. These trees will be planted as 6-8 feet tall saplings on non-forest lands," the official added.
The MoD has also been told that if a tree is found to have a nest of birds, then it will not be felled or transplanted till the birds abandon the tree. Further, the lop and top of trees shall be sent to the nearest crematorium within 90 days of its felling.