On camera: Dog attacks child in lift lobby in Gurugram, pet escort booked
Feb 02, 2023 01:48 PM IST
Police on Wednesday arrested a pet escort after a resident of Uniworld Gardens -2 society in Sector 47 lodged a complaint that a pet dog attacked his daughter while she was going for evening walk along with her mother
Police on Wednesday arrested a pet escort after a resident of Uniworld Gardens -2 society in Sector 47 lodged a complaint that a pet dog attacked his daughter while she was going for evening walk along with her mother. Police said they have viewed the CCTV footage of the incident after receiving the complaint and a case has been registered against the pet escort.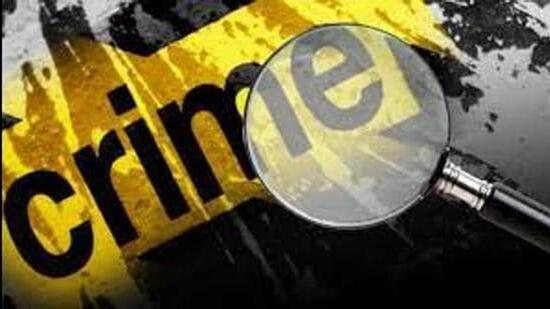 A case was registered under Section 289 (negligent conduct with respect to animal), 336 (act endangering life or personal safety of others) and 511 (punishment for attempting to commit offences punishable with imprisonment for life or other imprisonments) of the Indian Penal Code (IPC) against the pet escort at Sadar police station on Wednesday, said police.
Sanjeev Balhara, assistant commissioner of police (Sadar) said that after scanning the CCTV footage and recording statements of eyewitnesses, victims and neighbours, they have registered a case. "The pet escort was negligent and showed a casual approach. We have asked the apartment owners' association to ensure all pet dogs are registered and are leashed when they are taken out for a walk," he said.
ACP Balhara said since the pet owner was not present at the spot and the pet escort was responsible for its handling, he has been booked. "He claims to be a trained dog escort but he had no skills to handle the pet who was unleashed," he said.
CCTV footage shows that a Labrador who was near the elevator ran towards the mother-daughter duo and jumped on them several times around 6.20pm on Tuesday. The girl is seen running from one side to another and security guards and the pet escort trying to control the dog. The pet escort is also seen smiling, police said.
According to Dipti Jain, the mother of the child, they were scared and shouted for help but the security guards and the dog escort were unable to control the pet.
"This is not the first time that such an incident has taken place in our society. If my daughter was alone, she would have definitely suffered injuries as the dog was very aggressive. The pet was without a leash and the escort kept smiling when the incident took place," said Jain.
Jain said that her daughter is in a state of shock. "She is scared and is refusing to go out of the house to play. We have asked the police to take action against the pet owner for their irresponsible approach. We do not want a similar incident to take place again," she said.
Pradeep Singh Tomar, president of apartment owners' association at Uniworld Gardens-2 said, "We will register police complaints if pet owners don't follow rules".
MCG commissioner PC Meena said they are verifying if the pet was registered or not. "The pet owner will be fined for negligence. Pet escorts also need to be well-trained," he said.
Gauri Puri, an animal rights advocate, said that the problem is not with the dogs but with owners. "Such incidents take place due to lack of training. Labradors are used for therapies as they are friendly pets. There should be designated areas in societies where pet dogs can be unleashed. Owners must know how to handle their pets," she said.