ISIS kill list: SIMI men still target youth in Marathwada
It is unclear who indoctrinated the four men and when, but police officers monitoring terror across the country said banned outfits such as SIMI, which operate under different fronts, have tried to influence pockets in Pune, Ahmednagar, Aurangabad, Parbhani, Nanded, and Beed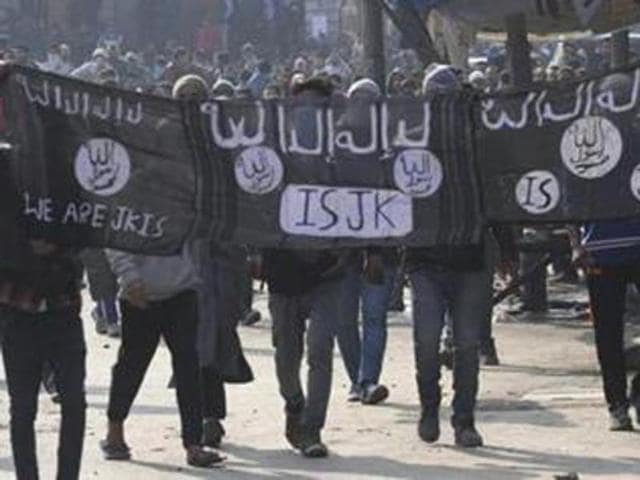 Updated on Oct 26, 2016 01:22 AM IST
Hindustan Times | By Manish K Pathak
, Parbhani
For 18 days in June, two Islamic State recruits with explosives lurked around the Aurangabad office of the Anti-Terrorism Squad. Their mission, plant the bomb inside the complex; their target, a superintendent of police.
The plot ended with a whimper when a police team travelled 190km to the sleepy town of Parbhani, walked into the house of 66-year-old Abubakar Yafai Chaus who runs the Grand Corner hotel and arrested his son Naserbin Abubakar Yafai on July 11 for being a part of the plan.
From Naser's interrogation, the ATS learnt the attack was planned to avenge the killing of Khalil Khilji, 20, a member of a Students Islamic Movement of India (SIMI)-Indian Mujahideen (IM) module in Madhya Pradesh. Khilji was killed in a 2012 encounter at Himayat Baug in Aurangabad.
ATS officials went on to arrest Shahed Khan, Iqbal Ahmed Kabir Shaikh and school teacher Mohammed Raisuddin Siddique – believed to be the brain behind the module – from Parbhani. The ATS charge sheet said the four men used internet tools to encrypt and destroy messages and had manuals on hiding identity.
But most importantly, the charge sheet mentioned finding a list of people the ISIS would target in India — a kill list of 280 people. Hindustan Times reported on Tuesday that 70 of the targets were from Maharashtra.
It is unclear who indoctrinated the four men and when, but police officers monitoring terror across the country said banned outfits such as SIMI, which operate under different fronts, have tried to influence pockets in Pune, Ahmednagar, Aurangabad, Parbhani, Nanded, and Beed.
What makes these cities ideal scouting grounds?
A senior police inspector, HT spoke to at Parbhani in August, said SIMI and IM, which once had a stranglehold over the Marathwada belt, still have some members there radicalising young men. "When one looks at the profile of Abu Jundal or Fayyaz Kagzi, who hail from Beed, you get a sense of the influence SIMI or IM has had in those areas."
Jundal was convicted in the 2006 Aurangabad arms haul case and faces trial in the 26/11 Mumbai terrorist attack; Kagzi is believed to be working as a teacher at a Saudi Arabia madrassa and is on a 'most wanted terrorists' list.
An extreme level of polarisation in the area over the years only makes their work simpler.
In a town like Parbhani, with just 3.5 lakh people, the split is evident. On August 23, for instance, a local cleric led a rally to protest against the acquittal of Maruti Keshwaroa Wagh, Yogesh Ravindra Deshpande, Sanjay Vittal Chaudhari and Rakesh Dhawade — arrested for blasts outside the Mohamadiya mosque in Parbhani in 2003.
"If after 13 years, we cannot arrest the right accused for the blast in Parbhani, then it is obvious the investigation agency did a shoddy job. If the government wants to instil confidence in us, the case should be probed again by the CBI or NIA," said Maulana Rafiuddin Ashrafi, who led the protest. Ashrafi said certain organisations with vested interests were engineering the polarisation.
The divide between the communities deepened after the ATS picked up the four Muslim men, Ashrafi said. "Today, Hindus in Parbhani are a little scared to interact with Muslims, after youths from our community were arrested for their alleged association with ISIS."
Irfan Engineer, director of the Centre For Study of Society and Secularism, said, "Muslims youth today feel alienated when they hear things like ghar wapasi. Once they are alienated, it is very easy for them to fall for the jihadi bend of Islam that the ISIS propagates through the Internet. They fall for such propaganda because they feel empowered."
Engineer added, "But one has to give credence to India and its community leaders that only a small number joined ISIS. "We need to propagate the composite culture India is known for, where people from all communities coexist. It is the only way forward," said Engineer.
Close Story