Mamata Banerjee calls Union Budget non-futuristic, opportunist
Feb 01, 2023 06:28 PM IST
Banerjee said because of the inflation, changes made in the income tax slab will not bring any benefits to the salaried class
West Bengal chief minister Mamata Banerjee on Wednesday called the Union budget "non-futuristic" and "opportunist" and said it was prepared for gains in the 2024 national election.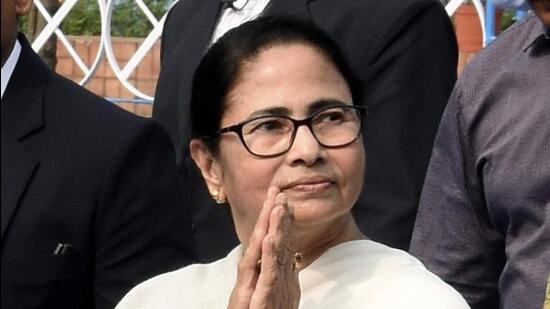 "This budget is not futuristic. This is totally opportunistic...has no ray of hope. It only has the darkness...It is an anti-poor budget," she said. Banerjee said she could have prepared this budget in 30 minutes.
In February 2021, she said she prepared the state budget while exercising on her treadmill.
"I know how to prepare a budget for the poor and the common man and how to arrest price rise. Even we [the state government] prepare a budget. But we do not increase taxes," she said. "I condemn this budget. It has no light and is based only on lies and propaganda only. It is aimed at the [2024] election."
Banerjee said in the name of budget, the poor have been deprived. "A section of people has gained. Because of the inflation, changes made in the [income tax] slab will not bring any benefits. It is totally a loss."
Banerjee said the food subsidy has been slashed. "Every state with a non-Bharatiya Janata Party (BJP) government is being neglected. Some south Indian states have their own sources of income. Goa has casinos. We cannot allow casinos here because the culture is different here."
She said the Union budget does not have a single word on unemployment. "They are selling off everything and disinvesting all government institutions," she said. "Last year, budget allocation for the 100-day-work scheme was cut. This year, it has been slashed drastically. They have not paid those who have worked."
The BJP hit back saying the state government was not paying dearness allowance to state employees and was involved in corruption in centrally funded schemes.
"The chief minister has no right to criticise the Union budget. Her government has crippled the economy of West Bengal. Her party is only good at making budgets on how to siphon off money from central funds, how to illegally sell jobs for cash, and how to deprive state employees of the rightful dearness allowance," said BJP leader Rahul Sinha.