Buildings in Navi Mumbai can now be redeveloped with only 51% members' consent
Jan 20, 2023 12:44 AM IST
In a relief to thousands of residents living in dilapidated buildings, the City and Industrial Development Corporation (CIDCO) has amended its policy to allow redevelopment of a structure with a written consent of just 51% members of the housing society
In a relief to thousands of residents living in dilapidated buildings, the City and Industrial Development Corporation (CIDCO) has amended its policy to allow redevelopment of a structure with a written consent of just 51% members of the housing society.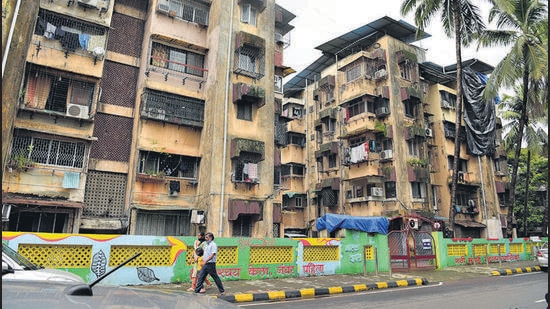 The original policy, formulated in 2013, makes it mandatory to obtain permission from all the stakeholders before the building goes for reconstruction.
"This decision has been taken to facilitate faster redevelopment of old buildings on CIDCO plots in Navi Mumbai," CIDCO vice-chairman and managing director Sanjay Mukherjee said.
The move has invited a mixed response from real estate developers and activists.
Raajesh Prajapati, founder president, Maharashtra Chamber of Housing Industry-Confederation of Real Estate Developers' Associations of India, Raigad, said, "This will help more than 350-400 buildings located in micro markets of Nerul, Vashi, Koperkhairane, Ghansoli, Jui Nagar, Airoli, Turbhe, New Panvel, Kalamboli etc."
This will certainly make the process easier but it is important that all the residents come aboard, Ashok Chhajer, chairman and managing director of Arihant Superstructures, said. "There are instances of a few creating problem for the majority."
Dismissing the CIDCO announcement as a gimmick, Kishore Patkar, who facilitates redevelopment projects in the city, said, "The state has already allowed 51% consent under the Maharashtra Apartment Ownership Act and the Maharashtra Cooperative Societies Act through amendments. I myself have got NOCs from CIDCO, on that basis, for reconstruction."
"If it really wants to do something, then it should waive the additional lease premium charged to the residents of buildings going for redevelopment," he added.
Subhash Tandel, 47, a resident of a dilapidated building in Vashi, said, "This will be a relief as now we will not have to convince everyone."
In Navi Mumbai, plots are allotted on lease by CIDCO, subject to the provisions of the Navi Mumbai Disposal of Land (Amendment) Regulations 2008 (earlier New Bombay Disposal of Land Regulations 1975).
As per the agreement, the plot is leased to the housing society for 60 years and CIDCO has the ownership rights over the plot and the construction made on it. The society needs to obtain prior written permission from CIDCO to demolish the structure and build a new one.